WBLS ratings are up despite the loss of 'Black Talk Radio' programming
Craig D. Frazier | 9/5/2013, 12:49 p.m. | Updated on 9/5/2013, 12:49 p.m.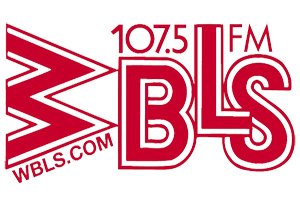 The Black community is still getting used to the consolidation of WBLS (105.7) and WKRS (98.7-Kiss FM). The move was part of a shuffle involving three broadcasters. Disney obtained a long-term lease for 98.7 FM from its owner Emmis and inserted ESPN into that spot. YMF Partners purchased WBLS and WLIB from Inner City Broadcasting.
Radio executives and analysts say the deal reflects a broader trend in the business that has taken a toll on Black and other minority stations. In a statement at the time of the sale, Emmis Chairman and CEO Jeff Smulyan said, "Recent changes in the way radio ratings are measured made it very difficult for us to find success with Kiss FM despite the great work of our Emmis New York team. We hope the best parts of Kiss will continue to live on. With enhanced financial flexibility, we look forward to enhancing our service to New York's urban community at our award winning Hot 97 brand."
The national radio giant representative said they picked WRKS instead of WQHT (Hot 97.1) because of the stiff sales challenges facing a 25-54 focused station with multiple competitors like WRKS. The fact that Emmis owns rhythmic top 40 KPWR (Power 106) in Los Angeles gives the company two of the most powerful brands in hip-hop.
In spite of what executives and analysis say caused the merger, some say that there are other variables and factors that led to the sale. More importantly, this is a pattern that has developed, systematically eliminating Black-owned radio stations. Activist Bob Law, who spent many years at WWRL and hosted the nationally syndicated talk show "Night Line," has followed this trend in Black radio in New York in recent years. He said that when President Bill Clinton backed the Telecommunications Act in 1996, it was the beginning of the end of Black-owned and -formatted radio stations. It allowed a new era of corporate ownership. The Telecomm Act disproportionally affected people of color. Radio stations went from being Black-owned and serving local communities, to being a part of corporations that serve stockholders instead of listeners.
"For executives to say that what happened to radio stations reflects a market trend is just not true, unless you accept that the new trend is to push Black radio out of business," Law told the AmNews. "I don't know why people called it a merger. They took the personalities from Kiss and put them on WBLS, which meant that people were fired at WBLS to make room for the people from Kiss. Inner City broadcasting, a Black-owned company, no longer exists."
When news first broke about the sale, Law and three other activists—Councilman Charles Barron, Betty Dopson of CEMOTAP (the Committee to Eliminate Media Offensive to African People) and Michael North—filed a petition asking that the FCC delay approving the sale of WBLS and its sister station, WLIB (1190 AM), to YMF Partners. Law said that Black companies like Access 1(WWRL) and Inner City Broadcasting (WBLS) could not compete with large conglomerates like Disney (ESPN), Emmis Broadcasting (Hot 97) and Clear Channel Communications (105.1), which can afford to buy multiple stations around the country and package them as one to advertisers.
The joining of the two stations was a hard pill to swallow for faithful listeners who already feel that there is a lack of variety among Black radio stations. The loss of talk show programming on Sunday limits the voice of the Black community.
"African-American listeners have lost a voice on New York City radio, not to mention the loss of jobs because of this change," A.J. Muhammad, an avid Sunday listener from Manhattan, told the AmNews. "This is a great disservice to the Black community. We have few outlets to hear information that is relevant to our community. Without Black talk radio, we would be oblivious to what is going on in the city, country and world because mainstream media rarely reports on issues that impact African-Americans.
He gives Black radio credit for backing Obama's campaign, the "Jena Six" and being out front on the Trayvon Martin case. More over, there are issues that are happening locally that syndication rarely talks about.
"One hour a week is not enough time for 'The Open Line.' The show needs at least two hours for its hosts, guests and listeners to address different topics. 'The Open Line' is part of the Sunday talk lineup that was launched on WRKS in 1989. The award show is now heard on WBLS on Sundays. [[ED: WHERE DOES PREVIOUS QUOTE END?]] He continued, "'The Open Line' is crucial in advocating for disenfranchised Black New Yorkers and justice for victims of police brutality and corruption, such as the 'Central Park Five.' If we had to depend on mainstream media to validate important issues and people in our community, we would be in trouble."
WBLS still carries two other talk shows on Sunday: "The Rev. Al Sharpton," 9-10 a.m., and "Imhotep Gary Byrd," 7-9 p.m. Mid-days on Sundays, 10 a.m.-5 p.m., now features WBLS' regular R&B format with hosts Eddie Love and Déjà Vu, leading into "Sunday Classics," from 5-7 p.m.
WBLS has done well in the ratings since the disappearance of WRKS. It is currently No. 4 in overall listenership and No. 3 in the critical 25-54 demographic. WBLS morning host Steve Harvey finished a strong third overall, close behind Elvis Duran on WHTZ (100.3 FM) and the Bob Bronson-Christine Nagy team on WLTW (106.7 FM).
The question is whether those listeners translate to ad dollars—a major, ongoing problem for Black and Hispanic radio. According to accounting firm Miller Kaplan, in the first six months of 2013, advertising revenue for WBLS spiked 76 percent over the same period a year earlier in a market that was up 6 percent. General Manager Deon Levingston said in a recent Crain's interview that next year, revenue should match its old numbers.