WBLS ratings are up despite the loss of 'Black Talk Radio' programming
Craig D. Frazier | 9/5/2013, 12:49 p.m. | Updated on 9/5/2013, 12:49 p.m.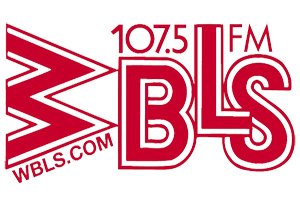 The Black community is still getting used to the consolidation of WBLS (105.7) and WKRS (98.7-Kiss FM). The move was part of a shuffle involving three broadcasters. Disney obtained a long-term lease for 98.7 FM from its owner Emmis and inserted ESPN into that spot. YMF Partners purchased WBLS and WLIB from Inner City Broadcasting.
Radio executives and analysts say the deal reflects a broader trend in the business that has taken a toll on Black and other minority stations. In a statement at the time of the sale, Emmis Chairman and CEO Jeff Smulyan said, "Recent changes in the way radio ratings are measured made it very difficult for us to find success with Kiss FM despite the great work of our Emmis New York team. We hope the best parts of Kiss will continue to live on. With enhanced financial flexibility, we look forward to enhancing our service to New York's urban community at our award winning Hot 97 brand."
The national radio giant representative said they picked WRKS instead of WQHT (Hot 97.1) because of the stiff sales challenges facing a 25-54 focused station with multiple competitors like WRKS. The fact that Emmis owns rhythmic top 40 KPWR (Power 106) in Los Angeles gives the company two of the most powerful brands in hip-hop.
In spite of what executives and analysis say caused the merger, some say that there are other variables and factors that led to the sale. More importantly, this is a pattern that has developed, systematically eliminating Black-owned radio stations. Activist Bob Law, who spent many years at WWRL and hosted the nationally syndicated talk show "Night Line," has followed this trend in Black radio in New York in recent years. He said that when President Bill Clinton backed the Telecommunications Act in 1996, it was the beginning of the end of Black-owned and -formatted radio stations. It allowed a new era of corporate ownership. The Telecomm Act disproportionally affected people of color. Radio stations went from being Black-owned and serving local communities, to being a part of corporations that serve stockholders instead of listeners.
"For executives to say that what happened to radio stations reflects a market trend is just not true, unless you accept that the new trend is to push Black radio out of business," Law told the AmNews. "I don't know why people called it a merger. They took the personalities from Kiss and put them on WBLS, which meant that people were fired at WBLS to make room for the people from Kiss. Inner City broadcasting, a Black-owned company, no longer exists."
When news first broke about the sale, Law and three other activists—Councilman Charles Barron, Betty Dopson of CEMOTAP (the Committee to Eliminate Media Offensive to African People) and Michael North—filed a petition asking that the FCC delay approving the sale of WBLS and its sister station, WLIB (1190 AM), to YMF Partners. Law said that Black companies like Access 1(WWRL) and Inner City Broadcasting (WBLS) could not compete with large conglomerates like Disney (ESPN), Emmis Broadcasting (Hot 97) and Clear Channel Communications (105.1), which can afford to buy multiple stations around the country and package them as one to advertisers.