Joe Locke at 54 Below, Ahmad Jamal at Rose, Sista's Place
Ron Scott | 9/12/2013, 2:38 p.m.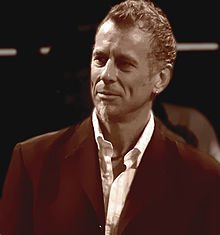 In Brooklyn, there is a jazz oasis called Sista's Place (456 Nostrand Ave.). People from near and far—Philadelphia, New Jersey and even Harlem—go to the cozy club to experience good music with a warm, homey atmosphere.
Sept. 21 begins the 19th season of Sista's Place. Life for the club hasn't been no crystal staircase, but these are swinging times. The proud owner, Viola Plummer, opens this new season with "Coming Home, Baby ... A Tribute to John Coltrane" with the Kenny Gates Quartet, featuring saxophonist Odean Pope, bassist Bryce Sebastian, drummer Joe Brown Jr. and Gates on piano. There will be shows at 9 p.m. and 10:30 p.m.

For Gates, this is a welcome home party, because the protégé of bebopper Barry Harris was born in Brooklyn; he lived in Bedford-Stuyvesant before relocating to Philadelphia. The pianist and composer is known internationally as "Swingin" Gates. He can go hard bop, swing the blues or go straight-ahead. His well-rounded musicians will raise the house temperature.
Every year, Sista's honors the music of Coltrane and his birthday (Sept. 23). Coltrane felt the music belonged in the community with its roots. He often played local jazz clubs; one of his last performances was in Harlem in 1967.
Sista's Place is Brooklyn's jazz mecca. It is one of the few community jazz clubs left in any borough. There was a time when local jazz clubs in Brooklyn, the Bronx and Queens were hot spots. Musicians like Randy Weston, Max Roach, Cecil Payne and Freddie Hubbard all lived in Brooklyn and worked the clubs alongside Miles Davis and Roy Haynes.
Those days of the local jazz club have become extinct. Sista's is carrying the torch of the jazz tradition. Jazz should be everywhere, especially in the community where residents of all ages can get a real perspective on the music up close.
Tickets are $20 in advance and $25 at the door. For reservations, call 718-398-1766.