Imhotep's guide to Black events Sept. 19-25, 2013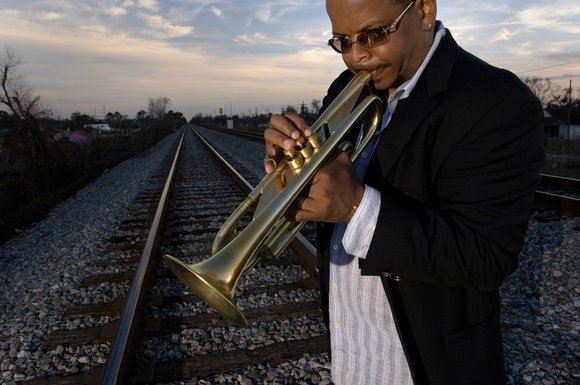 Greetings! GBE's African Re-Eduction Month highlights Berry Gordy, the founder of Motown, who dropped "edutainment" from the stage of Chicago's Hard Rock Cafe. Kicking off the national touring company production of "Motown," Gordy, still spry at 83 years old, surprised many when he told the crowd, "I started here, before there was Motown. I was an independent producer and was good friends with Leonard Chess at Chess Records. 'Bad Girl' by the Miracles was my first ever release for the Motown record label, and Chess Records picked it up." Gordy also recalled the push he got from Johnson Publications with Ebony and Jet and the special partnership he had with the legendary black radio giant WVON in the Windy City.


Theater
"Motown: The Musical," with book by Berry Gordy Jr. and featuring 2013 Tony nominee Valisia LeKae as Diana Ross, Tony nominee Charl Brown as Smokey Robinson and Brandon Dixon as Berry Gordy, is now playing at the Lunt-Fontanne Theatre, 205 W. 46th St. (between Eighth Avenue and Broadway). For tickets, visit www.ticketmaster.com or www.motownthemusical.com.
In "A Time to Kill," Rupert Holmes revisits John Grisham's 1989 legal story on race and justice. In the story, an African-American defendant (John Douglas Thompson) is threatened with capital punishment for the murder of white rapists. He is defended by a white lawyer (Sebastian Arcelus). The show will run Sept. 28 through Dec. 31 at John Golden Theatre, 252 W. 45th St., between Seventh and Eighth avenues. For tickets and more information, call 212-239-6200 or visit www.atimetokillonbroadway.com.
"The Trip to Bountiful," featuring Leon Addison Brown in the role of Ludie, Tony nominee Vanessa Williams and three-time Emmy Award winner and 2013 Tony Award winner Cicely Tyson, has been extended to Oct. 9. It is now playing at the Sondheim Theatre,124 W. 43rd St. For more information or tickets, call 800-901-4092 or visit www.newyorkcitytheatre.com.
"Kinky Boots," featuring 2013 Tony Award winner Billy Porter, is now playing at the Al Hirschfield Theatre, 302 W. 45th St. For more information, call 866-276-4887 or visit www.broadway.com/shows/kinky-boots.
Harlem Opera Theater presents an exciting presentation of the winners of their 2013 Vocal Competition for the Classical Voice. The awards concert will be at the historic Church of the Intercession, 550 W. 155th St., on Sunday, Sept. 29 at 4 p.m. To reserve your tickets, call 212-592-0780 or visit www.harlemoperatheater.org.
Music
Terence Blanchard will perform at the Blue Note on Sept. 29-30, and Larry Coryell will perform on Sept. 21-22. The Blue Note is located at 121 W. Third St. For more information, call 212-475-8592 or visit www.bluenotejazz.com.
Jazz at Lincoln Center opens the fall season on Sept.19-21 with the brilliant Ahmad Jamal and Wynton Marsalis plus the Jazz at Lincoln Center Orchestra. For more information, visit jalc.org.
Lionel Ritchie brings his classics to the Barclays Center on Sept. 24 at 8 p.m. For more information, visit www.barclayscenter.com/events.
The amazing Earth, Wind & Fire hit the stage at the Beacon Theatre on Sept. 24-25 at 8 p.m. The Beacon is located at 2124 Broadway (between West 74th and 75th streets). For more information, visit www.beacontheatre.com.