Lots to see and do in Sioux Falls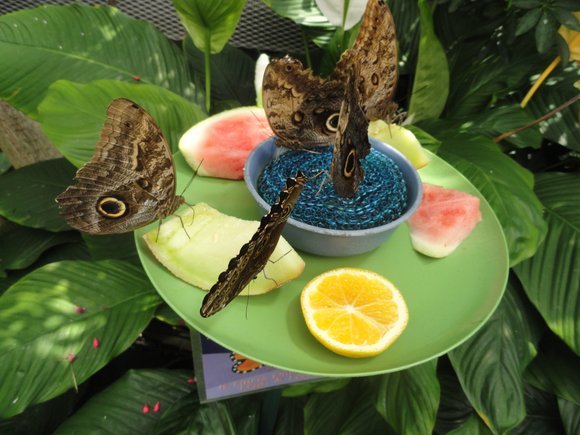 So we've delved into Sioux Falls' early history and learned about the many African-Americans who greatly influenced the socioeconomic, political, business and artistic landscape here. Now, we've got one last look at the culinary scene, plus a wealth of great outdoor attractions.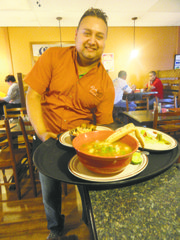 Downtown
The center of town for this city of close to 160,000 people is definitely downtown. It is here that you will find a host of hotels, dining opportunities, shopping, nightlife and art venues, all or most within walking distance, which makes it a great place to spend time with friends and family any night of the week. Shopping encompasses everything from boutique shops to galleries, bookstores, craft stores, home items, jewelry, men's, women's and children's clothing, and a great deal more.
One of the visual focuses here is the Sculpture Walk. Exhibited year-round but changing every year, the Sculpture Walk features 50 sculptures created by a wide array of artisans whose works represent traditional, representational, abstract and modern artistic forms, together providing a unique look at the arts and culture that define the city.
Dining is a big part of the Sioux Falls scene as well. Downtown residents and visitors alike enjoy great eats from Phillips Ave Diner, referred to as a "Classic 1950 Silver Bullet Diner"; Chedd's Gourmet Grilled Cheese, offering over 35 types of gourmet grilled cheese sandwiches made with Wisconsin cheeses; Minerva's Restaurant, a city landmark for lunch and dinner since the late 1970s; and Wiley's Tavern, among numerous others. One of our particular favorites this visit was the Cookie Jar Eatery, which specializes in fresh, casual fare and made-from-scratch bakery items.
Another favorite we found just a few minutes from downtown but still within walking distance is Jacky's Restaurant. Very non-descript on the outside, Jacky's is a treasure trove of authentic, fresh-made Guatemalan cuisine on the inside for breakfast, lunch and dinner. From the fish and shrimp tacos to the Mariscada (a seafood soup with fried fillet of fish, yucca, shrimp, king crab, clams, fried green bananas and their special spicy broth), Pollo en Crema (an authentic Guatemalan dish made with chicken, carrots, tomatoes and onions in a cream sauce and garnished with lettuce and tomatoes—absolutely outstanding!) and other items, the portions are sumptuous, flavorful and completely satisfying. A meal at Jacky's is not to be missed!
Outdoor Sious Falls
One of the great things about Sioux Falls is that the city has so many things to see and do, all within a short drive of each other. One day, we went to the Sertoma Butterfly House & Marine Cove, where the main attraction is the tropical butterfly house, featuring over 800 beautifully patterned and delicate butterflies that circle above, around, on and in between verdant plants, flowers, bridges and waterfalls, while visitors are free to stroll among them, marveling at their beauty and graceful flight. The Marine Cove portion of the attraction here encompasses over 5,000 gallons of aquarium exhibits boasting an amazing array of marine fish, live coral, exotic fish and reportedly the only shark and stingray touch pool in the Midwest.