Patti, We Love You and Already Miss You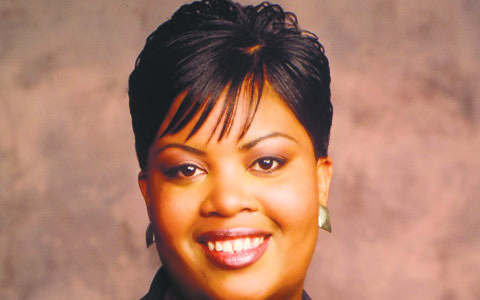 And to think, this week, I had plans to reminisce on an event that happened on Sept. 13.
I planned to reminisce about the loss of a person who was great at their craft and had an innate ability to affect the lives of future generations. Initially, we were going to lament on the life of Tupac Amaru Shakur, who passed on Sept. 13. Unfortunately, those plans were scrapped, because on this Sept. 13, we lost another great with the untimely passing of Patti Webster, who reportedly succumbed to cancer at age 49 in Somerville, N.J.
Widely hailed for her expertise in public relations, Webster helmed W&W Public Relations Inc. She founded the firm in 1991, with designs to have a public relations agency that could cross-promote its clients across all types of media and in all genres, including music, film, television, sports, corporate entertainment and religion.
This was not a mantra that was written just to woo potential clients either. As this columnist can attest, she has personally assisted me and journalists like myself in our efforts to cover events and endeavors of celebrities that are of significant interest to African-American audiences.
For some reason, when our artists reach a certain plateau, they are pigeonholed or outright neglected by quite a few of the outlets that helped build them up in the first place. Webster and her team, a few select other firms, see to it that their journeys continue, and for that, we're indebted. We're talking about some of the biggest names the industry had to offer: Halle Berry, Bow Wow, Creflo Dollar Ministries, Steve Harvey, Usher, Jermaine Dupri, Chris Paul, Alicia Keys, Anthony Hamilton, Ludacris, Kelly Rowland and Janet Jackson.
Prior to starting W&W, Webster worked in the New York office of Rogers & Cowan. For three years, she worked with a variety of music and corporate entertainment clients, including Quincy Jones' Qwest Records, Stevie Wonder, Julio Iglesias, Gloria Estefan, Paula Abdul, Celine Dion and B.B. King.
The impressive names on her resume are indicative of Webster's passion for public relations, but her achievements in her professional life were secondary to her faith. I recall with fondness her words of comfort and encouragement when in August 1999, a colleague in publicity, Lesley Pitts, met her shockingly sudden demise.
Webster was a deaconess at Shiloh Pentecostal Church in Somerville, where her father, the Rev. Sidney J. Webster, serves as pastor. She became an ordained minister in November 2011. In 2008, she wrote a book of uplifting stories about church and God, "It Happened in Church: Stories of Humor From the Pulpit to the Pews."
An outpouring of love and respect hit the social media world, and here are a few of the things said about Patti Webster:
Sean "Diddy" Combs: "RIP to Patti Webster, a legend to many greats … your career will always be celebrated!"
Earvin "Magic" Johnson: "Cookie and I want to send our condolences to the family and friends of Patti
Webster as she lost her battle with cancer today. Patti Webster was a sensational publicist who I have
much respect for."
Holly Robinson Peete: "Completely devastated at the loss of Patti Webster. She was my publicist, mentor, trusted confidante. I love you."
Kirk Franklin: "Patti Webster … great publicist … great friend … we'll miss you."
Donnie McClurkin: "My heart is very heavy … my good friend Patti Webster passed away this morning … I loved her mother, who passed away two years ago, also. R.I.P."
Debra Lee: "RIP Patti Webster! A wonderful spirit! You will be missed!"
Webster is survived by her father, the Rev. Sidney Webster, two sisters, Lori McNeil and Michelle Green, two brothers, Scott Webster and Peter Webster, and a host of nieces, nephews, aunts, uncles, cousins and dear friends. She was preceded in death by her mother, pastor Patricia Webster. Peace and prayers to them all as well as to the excellent staff at W&W Public Relations.
With a heavy heart, I'm gone. Holla next week. Until then, enjoy the nightlife.