Trimming the book tree
Herb Boyd | 9/20/2013, 10:54 a.m.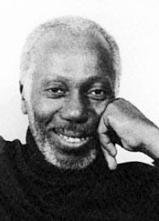 One of the problems about being a relatively successful author—and even a more visible journalist—is the accumulation of friends and fans, many of them published writers with books in search of blurbs, forewords and, most importantly, reviews. In each instance, if you value your integrity and are not willing to brush them off with a "too busy" response, there's a book to read and to evaluate, and you've got to see if you've got the time and energy to meet the author's request.
The time factor is the most critical element, because if you're a busy writer, you are usually saddled with assignments and have deadlines up to your elbow. But, as we know so well, the authors wouldn't be coming to you anyway if you weren't someone who can deliver the goods for them.
OK, so what's to be done?
Giving each book a brief review is the only way to handle the increasing number of requests piling up day by day. While most of them will be glad just to get a mention, some will complain that they warrant more space and deeper consideration. That may be true, but direct that concern to my editors, because even this collective review may not make it to press.
Horace Campbell's "Global NATO and the Catastrophic Failure in Libya" (Monthly Review Press, 2013) certainly requires its own space and a lengthy, thoroughgoing assessment—something akin to his own research and conclusions. Central to the mission of this professor of African-American studies and political science at Syracuse University is the disclosure of the disinformation that was widely circulated to cover up the execution of Col. Muammar Gaddafi, the Libyan leader.
You don't have to agree with the ideas of Gaddafi, Campbell writes, "but there is one core idea—that African freedom—that must be highlighted. From the work of Kwame Nkrumah to the stewardship of Nelson Mandela, there has been one overriding principle: Africans must dictate the pace and rate of the unification and freedom of Africa."
And the murder of Gaddafi, as well as the intervention of the United States in the Libya conflict in 2011, Campbell contends "will go down in history as a colossal failure of NATO and one that spurred the pace of the unity of Africa." If the calamitous events in Libya have not kick-started unity in Africa, it certainly has destabilized the nation that was relatively together despite what many believe was Gaddafi's despotic rule.
Dr. Grant Harper Reid's "Rhythm for Sale" (Createspace Independent Publishing Platform, 2012) is a story miles from Africa but no less compelling as he deftly chronicles his grandfather's influence on the nation's entertainment industry. Most readers will be discovering Leonard Harper for the first time, but during the storied Harlem Renaissance, he was in the vortex, if not the ringmaster, of the vaudeville, burlesque, chitlin' circuit of the day.
Tracing Harper's productions, particularly his association with the fabled Connie's Inn and the Apollo Theater, is to not only experience the history of these famous venues, but also to journey on much of Harlem's legendary past. Harper was seemingly everywhere after setting aside his dancing shoes and managing spectacles that Reid has meticulously listed, especially a veritable daily record of evenings at the Apollo from 1935 to 1936.