DREAMNYC shows girls how to go back to school in style
Amber Tafari Laraque | 9/26/2013, 2:28 p.m.
Teen mentorship program DREAMNYC held their free, fun-filled, back-to-school event on Saturday, Sept. 6 and showed girls how to look good, stay healthy and budget for the school year.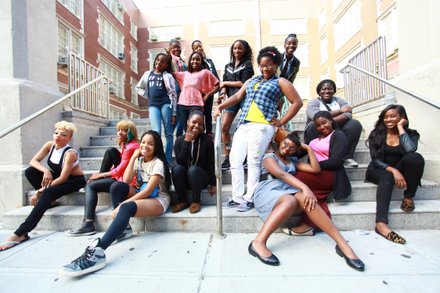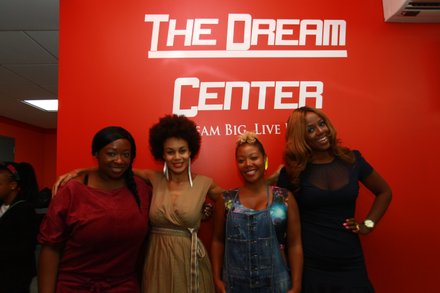 Founders Daisy Lewellyn and JaSaun Buckner hosted the event at the very fitting Dream Center Harlem. Guest speakers included Chef Kiku Polk of Bravo's "Chef Roblé & Co."; food expert and chef Cindy Thomas; Wouri Vice, celebrity stylist to Tamar Braxton, Alicia Keys and Kerry Washington; and Veronica Robinson, senior financial analyst at Bank of America. The speakers gave advice on fall trends, healthy and tasty food alternatives and how to shop without breaking the bank.
Teaching "girl power, empowerment and healthy self-esteem," author and style expert Lewellyn and producer-media expert Buckner started DREAM in 2005. The women met as undergraduate students at Howard University and came together to start the program for teen girls.
Lewellyn told the AmNews that she started the program to show young girls that their interests and hobbies can turn into something more. "Whatever their passions are can turn into a career," she said.
The program is based in New York City and Los Angeles (DREAMLA). New York City members are from all over the boroughs, including Harlem, Brooklyn and the Bronx.
Lewellyn and Buckner organize field trips to major fashion and entertainment companies, some of which include the Oprah Winfrey Network, Ralph Lauren and Gilt Groupe.
DREAM does not require the girls to come into the program wanting to be in the fashion or entertainment fields; it only requires them to be in the age bracket of 13-19. The program is free, and events are held during spring break and during the summer. For more information, email DREAM@daisylewellyn.com.