Imhotep's Guide to Black events Sept. 26 - October 2, 2013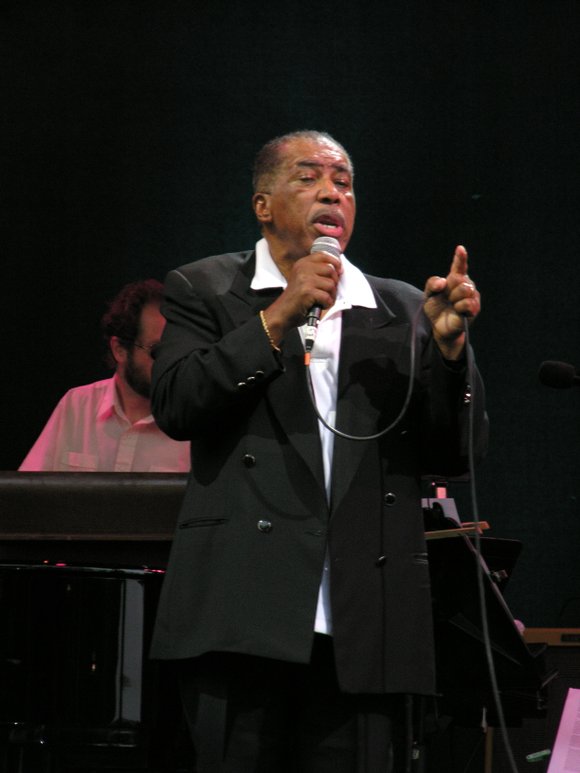 Greetings! My longtime friend, brother and creative collaborator Stevie Wonder spoke at the U.N. in New York City regarding disabilities and development on Monday, urging that lobbyists in the U.S. ratify the Convention on the Rights of Persons with Disabilities. Wonder also weighed in on the controversy over "Blurred Lines," the summer hit from Robin Thicke. Some, including the family of Marvin Gaye, believe the song "blurs the lines" between originality and the Marvin Gaye classic "Got To Give It Up." In a video clip from TMZ, Wonder is quoted as saying, "I don't think it's a steal from Marvin Gaye." Wonder also said he believed Gaye's family was heeding bad legal advice. "If the family should hear this, don't let your lawyer or whomever get you into losing money on something that's not worth it."
Theater
"Raisin in the Sun" will open on Broadway with Denzel Washington and Diahann Carroll. Previews will begin March 8, 2014, at the Barrymore Theatre, where the original production of "Raisin in the Sun" opened 55 years ago. For more information, visit www.broadway.com/shows/raisin-sun.
Attention August Wilson fans! As mentioned, the playwright's "American Century Cycle" is being recorded for broadcast at the Jerome L. Greene Space. The staged reading series kicked off with "Ma Rainey's Black Bottom" on Aug. 26, directed by Tony-winning Wilson expert Ruben Santiago-Hudson. Catch all 10 indelible works through Sept. 28, featuring Leslie Uggams, Jesse L. Martin, Anthony Chisholm and more. For more information, visit wnyc.org.
"Stop. Reset," written and directed by Emmy Award-winning actress Regina Taylor, explores the multiple effects of the e-book shift and virtual reality on a traditional, Chicago-based African-American publishing company and what these changes mean to us. The show features Carl Lumbly, LaTanya Richardson Jackson, Ismael Cruz Cordova and more. The wardrobe is by Karen Perry. It is now playing at Signature Theatre, 480 W. 42nd St. It closes this Saturday, Sept. 29. For more information and tickets, visit www.signaturetheatre.org.
In "A Time to Kill," Rupert Holmes revisits John Grisham's 1989 legal story on race and justice. In the story, an African-American defendant (John Douglas Thompson) is threatened with capital punishment for the murder of white rapists. He is defended by a white lawyer (Sebastian Arcelus). The show runs Sept. 28 through Dec. 31 at John Golden Theatre, 252 W. 45th St., between Seventh and Eighth avenues. For tickets and information, call 212-239-6200 or visit atimetokillonbroadway.com.
"Motown: The Musical," with book by Berry Gordy Jr. and featuring 2013 Tony nominee Valisia LeKae as Diana Ross, Tony nominee Charl Brown as Smokey Robinson and Brandon Dixon as Berry Gordy, is now playing at the Lunt-Fontanne Theatre, 205 W. 46th St. (between Eighth Avenue and Broadway). For tickets, visit www.ticketmaster.com or www.motownthemusical.com.
"The Trip to Bountiful," featuring Leon Addison Brown in the role of Ludie, Tony nominee Vanessa Williams and three-time Emmy Award winner and 2013 Tony Award winner Cicely Tyson, has been extended to Oct. 9. It is now playing at the Sondheim Theatre, 124 W. 43rd St. For more information or tickets, call 800-901-4092 or visit www.newyorkcitytheatre.com.