Letitia 'Tish' James for public advocate
Editorial Board | 9/26/2013, 2:56 p.m.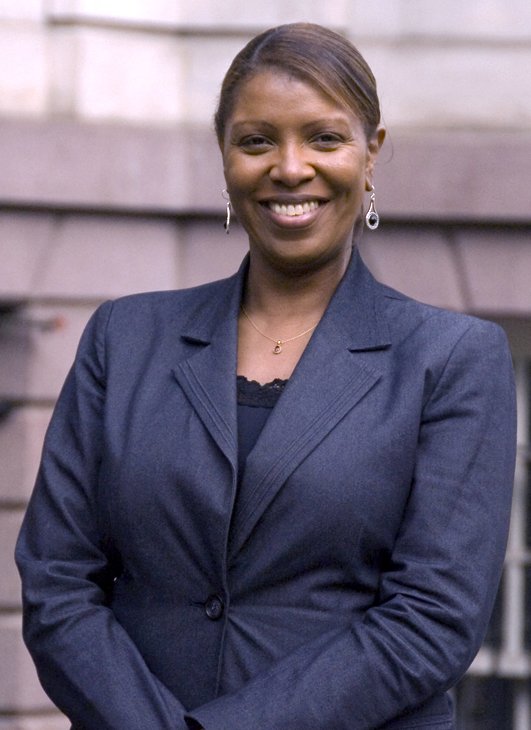 The job of public advocate is probably one of the most important posts in the city, yet one of the least understood or funded. The office of the public advocate has a budget of less than $2 million a year, but it is charged with being the ombudsman for New York state to the city, its services and agencies.
Even though the position's budget is less than $2 million, the city of New York is currently spending $13 million on a runoff, because no candidate garnered 40 percent of the vote. Tish James came close at almost 37 percent.
The public advocate is next in line for mayor of this city. In the position, the public advocate is not just an ombudsman, but has a real ability to transform New York. When things are not working, citizens are supposed to get help from the public advocate.
Now it is almost assured that we will have a white male as mayor. It is almost also assured that we will have a white male as city comptroller. The only place where there is a real opportunity for diversity in terms of race and gender is the public advocate race. Should James win, she would be the first Black woman to hold citywide office in New York City, and the first Black to hold the position as public advocate.
James is a scrappy Brooklyn fighter. She came up in the political arena almost by accident. She never expected to run for public office, but was thrown into a race after the murder of Council Member James Davis. She ran on the Working Families Party ticket and won. She has been a voice for the underdog and the underserved, and has fought the good fight in the City Council.
James was a public defender and a council member for 10 years, and now, she is ready to be public advocate.
This job was made for her. Public advocacy is her calling. She has always fought the good fight, and with the position of public advocate, she will be able to do it not just for the constituents of her current district, but also for all those in the city of New York. She is a fighter—and a good one at that.
We need a fighter, and we need someone else besides white men at the table deciding what is best for our city. And that is why we endorse Tish James once again in the runoff for public advocate.