Stop-and-frisk makes way for Operation Crew Cut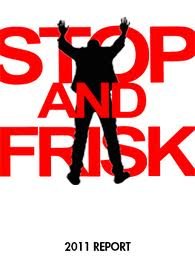 With the New York Police Department's "stop, question and frisk" policy suffering a defeat in court, a relatively new form of policing is in the middle of a media blitz.
A recent piece in The New York Times championed "Operation Crew Cut," a NYPD initiative that specifically targets youth gangs, which are responsible for 30 percent of all shooting incidents in recent years, according to police reports.
But while the police procedure has been used for a while, it's only in the wake of the rejection of stop-and-frisk that New Yorkers are seeing the types of policing that work. But it's not without problems.
The goal of Operation Crew Cut is to survey the online postings of youth gang members or members of crews in order to build criminal conspiracy cases against them. Officers search YouTube, Instagram, Facebook, Twitter and other forms of social media, looking for taunts, boasts and evidence of criminal activity. Sometimes posing as young women in order to "friend" members and get around privacy settings, officers can peer into the life of a crew member and comb through their history for evidence of unlawful activity.
Operation Crew Cut allows police officers to prevent crimes before they even occur, and the policy has the backing of Democratic mayoral candidate Bill de Blasio and City Council Members Brad Lander and Jumaane Williams. Williams told the AmNews, that Crew Cut and its benefits; "Where they focus police resources on the people and areas where they know illegal activity is happening," said Williams.
"So they focus their resources on illegal behavior of organized criminals. I think that's the type of police strategy to focus on. It's better to focus on the criminal element and the behaviors than on policies like stop-and-frisk that kind of indict an entire community."
But, as The New York Times reported, police tracking of young people online has been scrutinized for the possibility of their misinterpreting idle chatter by teenagers as criminal activity. Williams understands the criticism but feels that this police procedure will render mostly positive results.
"Anytime you have police activity, particularly in certain neighborhoods, people are gonna be suspicious, and I would say rightfully so," said Williams. "They haven't been that favorable to the Black and Latino community in recent years and in our history. Their policies have been unnecessarily heavy-handed and kind of unconstitutional at times and ineffective. I understand where a lot of the hesitation comes from. From what I've seen so far, I'm comfortable with this police resources being used as opposed to stop-and-frisk."
Police Commissioner Raymond W. Kelly credited Operation Crew Cut with driving down murders to record lows. According to police stats, 774 shootings were recorded through Sept. 8, down from 1,029 over the same period in 2012.