Oakland: An untold story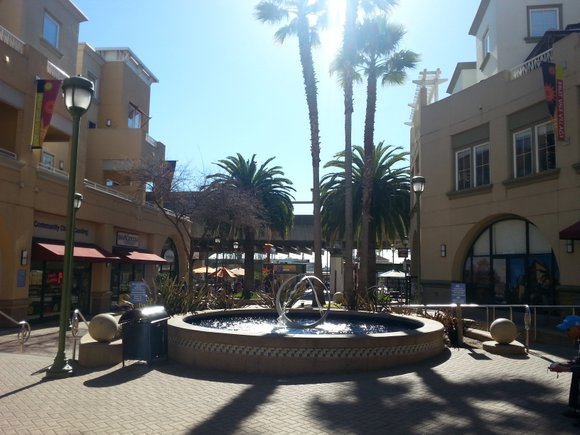 Let's be clear. When I left California after 30 years (10 in the Bay Area), I was done. I loved most of it (e.g., the lifestyle, weather, scenery) and other parts I could leave, but overall, I was done. I'd had my Golden State fill and was ready to try something else.
But Oakland has changed dramatically in the 14 years since I left, offering so much more for denizens and visitors alike. And to my surprise, I think I could go back.
Behind the headlines
A big part of Oakland's history—for better and worse—centers around the tumultuous heyday of the Black Panther Party. It was here in the 1960s that this radical, progressive, political organization led by Dr. Huey P. Newton, that both galvanized and polarized the Black community and the nation, was born. Yet the very definition of moving forward is looking at your past and present to see where you're going in the future.
I learned a great deal about the Black Panthers at the African American Library and Museum at Oakland. Located in the former Charles S. Greene Library, an architecturally stunning and historic 1902 Carnegie building, the entity is "dedicated to the discovery, preservation, interpretation and sharing of historical and cultural experiences of African-Americans in California and the West for present and future generations."
The reference library and 160-plus archive collection here encompasses books, magazines, newspapers, microfilm, videos, DVDs, oral histories and more covering a wide array of people and educational, historical, political, and social subject matter.
The second-floor museum is a captivating, lofty space featuring original and traveling exhibits highlighting the art, history and culture of African-Americans. Of note are the colorful murals depicting numerous historic Black personalities from Oakland and significant figures in the Civil Rights Movement, as well as the voluminous screens imprinted with black-and-white images of African-American Oakland families from back in the day.
Through the library and museum, visitors can take part in a wide array of Oakland tours, including their popular Black Panther Tour, drawing travelers of all races from around the world. The tour provides a lot of insight into relatively unknown aspects of the Panther organization, such as their influence in establishing a free school lunch program, a safe school intersection initiative and heightened awareness of sickle-cell anemia disease, which is pervasive in the Black community.
Not just a city, but a destination
Part of what makes Oakland a true destination is the fusion of distinctive neighborhoods, including Old Oakland, Uptown, the Piedmont Avenue area, Temescal, Rockridge, Montclair, Park Blvd, Lake Merritt and Trestle Glen.
Jack London Square is the city's very accessible waterfront area, featuring a marina, open green spaces, spacious boardwalks, picturesque views of the Bay on one side and the downtown skyline on the other, unique local boutiques, restaurants and cafés and entertainment venues.
One of the focal points here is the Waterfront Hotel, featuring a nautical theme infused with modern and luxurious designs, including a heated pool, 24-hour sauna, plentiful meeting and event spaces, and it's dog friendly.