Oakland: An untold story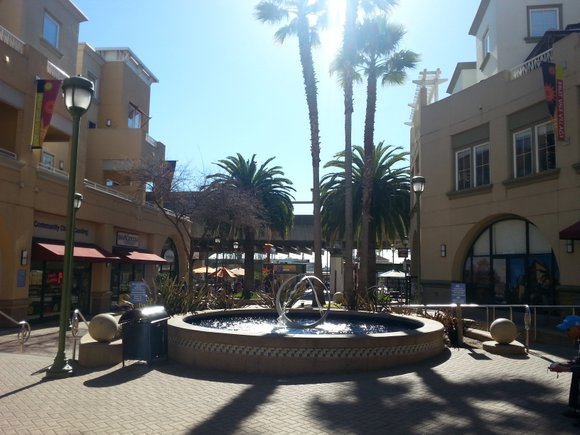 Accommodation options in the city run the gamut from intimate bed and breakfast inns and homestays like Dean's B&B and the Hills Bed and Breakfast, to full-service hotels including the Courtyard Marriott Oakland Downtown, the Washington Inn and Clarion Hotel Downtown Oakland City Center, in addition to numerous budget hotels and motels.
One of the most popular city neighborhoods is Chinatown, the fourth largest Chinatown in the U.S. And it's not just a tourist attraction, but a real, working Chinatown. Its early history includes being where thousands of former internment camp survivors came to start a new life, opening businesses that capitalized on the wealth of regional farms and the area's close proximity to one of the nation's biggest ports. Today, investment and commerce is so integrated here that you'll find 10 banks within a two-block radius.
Headed by the first Chinese– American woman mayor of a major U.S. city, Chinatown—encompassing immigrants from Vietnam, Cambodia, Korea, India, Japan, Laos and the Philippines—is culturally rich, offering everything you need from dining to entertainment, cultural organizations, attractions and more. One of the highlights here are the daily fresh markets selling the best produce, meats, herbs, baked goods, specialty beverages, plants and flowers.
Getting around Chinatown is easy with its central location, public parking lots and the Scramble—a distinctive, crisscrossing sidewalk system where pedestrians traverse in all directions simultaneously, making it safe for the throngs of residents and visitors that interact here daily. The food scene here is amazing, covering the traditional to the bizarre, to the nouveau, at a variety of mom-and-pop diners and restaurants. One of my new favs is Restaurant Peony, the first in Oakland to offer authentic Hong Kong-style dim sum. Other noteworthy stops include Szechwan Restaurant, Buffet Fortuna, Cam Huang and Gum Kuo Restaurant, among others.
Popular for its community center events and programs is the Oakland Asian Cultural Center, attracting people across all ethnic lines for the Chinese opera, martial arts, weddings, performances, Asian family associations and activities and more.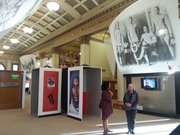 Beyond "Fruitvale Station"
Most people never heard of Fruitvale Station before the 2013 movie depicting the violent and senseless death of 22-year-old Oscar Grant at the hands of the police. But it's much more than an infamous rapid transit stop. It's the heart and soul of a vibrant East Oakland community.
The Fruitvale District roots go back to the early 1900s, when it was a booming business district encompassing railroad, manufacturing and other related occupations. In the 1960s and 1970s, the community suffered a decline in residency and business due in part to suburban sprawl.
Nevertheless, the numerous generational businesses that remained (restaurants, grocery stores, coffee shops and the like), coupled with traditional cultural events and new development over the past decade or so, have continued to revitalize this historic enclave.
Today, this 2.5-square-mile area centered around International Boulevard is home to over 71,000 denizens. Representing one of the most diverse and densely populated Oakland neighborhoods, the population is 58 percent Hispanic/Latino, 39 percent white, 13 percent Asian and 12 percent African-American.