State legislature oks Pre-K
Herb Boyd | 4/3/2014, 9:33 a.m.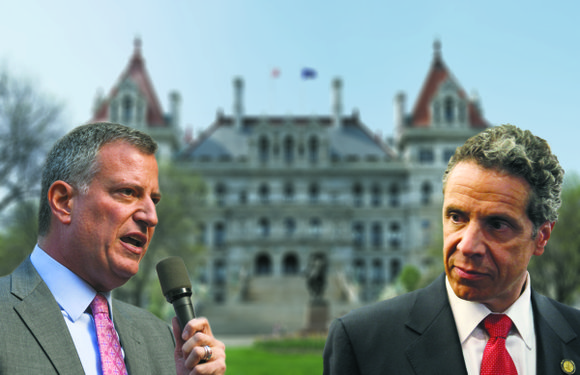 Homeowners outside the city will be glad to hear of the governor's inclusion of a property tax rebate, which may leave city homeowners a bit miffed. However, they will welcome the inclusion of several programs to help working families, particularly more affordable housing.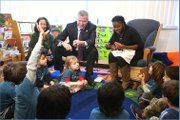 "Even as the state economy bounces back, there is a persistent lack of affordable housing in New York," said Harlem Assemblyman Keith Wright. "Expanding not only the availability but the quality of affordable housing throughout the state is imperative, which is why we fought to preserve crucial housing resources in this year's state budget."
Educators will certainly take notice of the move to relieve students of having to endure stiffer tests related to the curriculum standards of the controversial Common Core.
In a statement to the press, Assembly Speaker Sheldon Silver said something must be done about the Common Core "so that the testing that takes place in April will be less traumatic for the students."
As for the issue of teacher evaluations and student assessment, the Assembly approved a two-year moratorium, but the governor has expressed on several occasions that he wants no changes to the standards that might have an impact on the teacher evaluation law passed last year.
The proposed budget has earmarked $162 million for the state's Environmental Protection Fund, $9 million more than last year's allotment. Meanwhile, people caught texting while driving will face stiffer penalties if the law is passed. First-time violators will have their licenses suspended for 120 days and suspended for a year if convicted twice.
Youth advocates will be pleased to learn that the state provides a fund for the New York Commission on Youth, Public Safety and Justice. One of the key concerns of the commission will be raising the age at which juveniles can be tried. New York prosecutes 16- and 17-year-olds as adults in the criminal justice system.
But these concessions were not enough to the activists cramming the Capitol's hallways as the legislators debated issues. Protesters demanded more financial assistance for illegal immigrants and an acceleration of the minimum wage increase.