Wheel Mad, Still No Citibikes in Harlem
Wheel Mad, Still No Citibikes in Harlem
Shira Ansbacher | 4/9/2014, 3:25 p.m.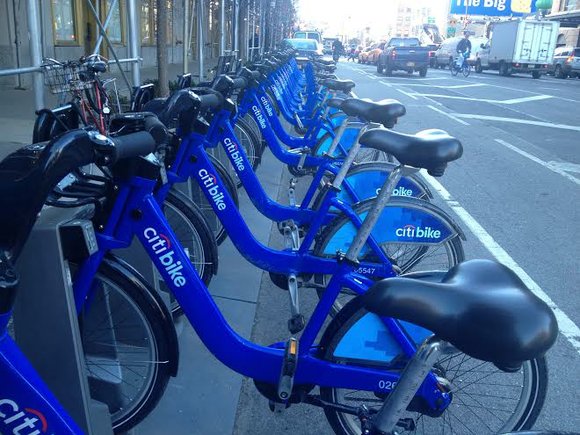 Spring has arrived and bikers are rolling onto the New York City streets in record numbers. But not so many in Manhattan. Though Citi Bike stations are plentiful all over lower Manhattan, the blue bike sharing system remains absent above 60th Street. And that's got Harlem residents up in arms.
"It's very frustrating to me that there is not one Citi Bike station to be found in my neighborhood while there are many downtown," says Harlemite Ashley Martino, who attends City College. "If they were to add bike stations in Harlem, I would personally use them."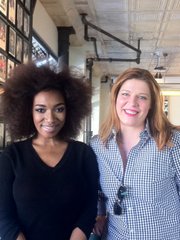 Many Harlem residents agree, including Jelena Pasic, owner of Harlem Shake, the new burger spot at W. 124th and Malcolm X Blvd. "Harlem is a known tourist mecca, and the lack of Citi Bikes here is discriminatory and raises questions of race and class," says Pasic. "It is simply counter-intuitive."
To fight back, Pasic is supporting a petition to bring the bike sharing system to Harlem. Thanks to a mention in the Daily News the petition has collected over 1,200 signatures at change.org. "We just want bikes!" says Naja Matthews, freelance writer, who has also joined the fight.

To drum up support, Pasic is offering a 10% discount to anyone who visits Harlem Shake and signs the petition.
The cycling activists may have an uphill battle; The bike share initiative has bigger problems on its hands: NYC Bike Share's general manager resigned in the face of mounting financial and operational woes.
But Pasic, Matthews and others remain undeterred. "Harlem needs Citi Bikes just as much as other communities do," Pasic says.