Harlem's 'Manchild in the Promised Land'
Herb Boyd | 4/10/2014, 10:15 a.m.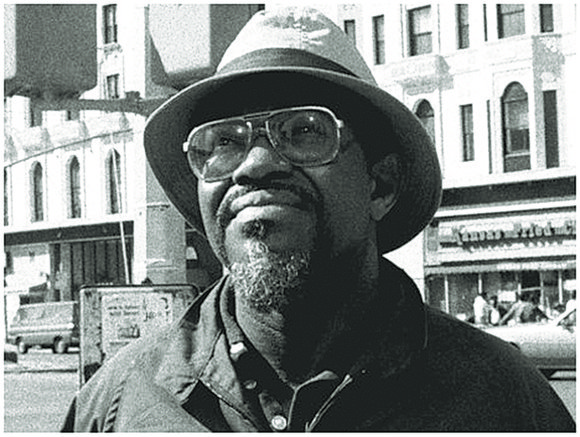 One of my young students at City College once asked me how many writers associated with the Harlem Renaissance of the 1920s were actually born and raised in Harlem. "Not many," I answered without any real concrete information for her question.
Later, I learned that other than the poet Countee Cullen, none could make that claim, and there was even argument about Cullen's place of birth. Even the next generation of significant writers from Harlem numbered only a few natives; they, like the writers of the previous storied period, came from elsewhere.
But there are several notable authors with genuine Harlem roots, such as James Baldwin, Sonia Sanchez, Walter Dean Myers, Grace Edwards and Claude Brown, to name a few. Obviously, the world knows of Baldwin's incomparable talent as a novelist and essayist. Sanchez is best known for her poetry, Myers is perhaps the most widely read African-American children's author in the country, and Edwards has gradually established a solid core of readers. Lastly, if people know anything at all about Brown, it's from his book "Manchild in the Promised Land," and it rocked the literary foundations when it appeared in 1965.
Activities
Find out more: There is no better place to start in order to get an understanding of Claude Brown and the things he talked about than reading his book, "Manchild in the Promised Land." For the most part, the book is a memoir and the main character, Sonny, experiences many of the same things Brown endured.
Discussion: Like Brown, many young people get caught up in the criminal justice system. It might be interesting to compare the dangers Brown faced compared to the problems young people struggle to overcome today.
Place in context: The Civil Rights Movement was about 10 years old when Brown's book came out. There was also an epidemic of heroin, and it's important to see how that was more devastating in the Black community than in white neighborhoods.
The book, which gained best-seller status, came at a time when Malcolm X's assassination was still being discussed, and some of the riveting tales that Brown assembled in his book—much of them smacking of autobiography—were very similar to some of the things Malcolm experienced as a youth in Michigan, Boston and Harlem.
Brown was born in 1937 and came of age while living in a tenement at 145th Street and Eighth Avenue (Frederick Douglass Boulevard). Visitors to the northeast corner will see that it is named in honor of Brown—something that would have been inconceivable to him when he was a young man in the neighborhood on his way to juvenile delinquency and upstate correctional facilities.
His impressions both inside and outside of Harlem, whether in the streets as a member of a gang or behind walls, make up a harrowing tale, and it is amazing that he was able to survive in order to tell his story. He almost didn't after being shot in the stomach.
Brown's transformation from a life of crime began during his stay at Wiltwyck School in upstate New York. Dr. Ernest Papanek, a psychologist and the director of the reform school, took him under his wing and insisted that he get a decent education. This was good advice that Brown followed when he was released, and he enrolled in night school in downtown Manhattan. The educational odyssey continued at Howard University, from which he graduated in 1965.