Harlem's 'Manchild in the Promised Land'
Herb Boyd | 4/10/2014, 10:15 a.m.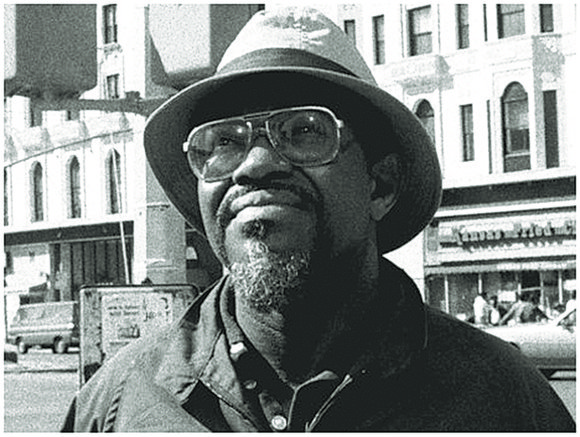 It was while he was a student at Howard University that Papanek asked him to write an article for a national magazine. Brown did such a remarkable job that he was approached by an editor who took him to lunch and offered him a $2,000 advance to expand on the article for a book. Between his part-time jobs and school assignments, Brown worked diligently on the book, delivering more than 1,500 words to the publisher two years later. For two years after that, the book languished in a box until a new editor at the company retrieved it and began readying it for the market.
"Manchild in the Promised Land" brims with language that predates today's hip-hop lingo, and gangsta rappers will find much in common with Brown's vivid depictions of the dope and violence that permeated his day-to-day lifestyle.
This Week in Black History
April 6, 1909: Matthew Henson, traveling with explorer Robert Peary, becomes the first man to reach the North Pole.
April 7, 1959: Playwright Lorraine Hansberry is the first African-American to win a New York Drama Critics' Circle Award, and the youngest, for her play "A Raisin in the Sun."
April 9, 1898: Paul Robeson, who excelled as an athlete, orator, activist, actor and singer, is born on this day in Princeton, N.J.
"We all came out of Warwick better criminals," Brown says in his book, citing his stay at a place that made Wiltwyck look like child's play. "Before I went to Warwick, I used to be real slow at rolling reefers … but when I came back from Warwick, I was a real pro at that, and I knew how to boost weak pot with embalming fluid. I even knew how to cut drugs."
It was this kind of information and practice that titillated readers, and since its publication, "Manchild in the Promised Land" has sold more than 4 million copies and has been translated into 14 languages. The book continues to be popular, selling some 30,000 copies a year, and is required reading in many classrooms across the nation.
So successful was the book that Brown had the money he needed to continue his education, and for a while he attended law school at Stanford and Rutgers. But writing was his main interest and vocation, and he wrote hundreds of magazine and newspaper articles before completing his second book "The Children of Ham" in 1976. In several ways, it was a sequel to his first book but was more a cautionary tale with a concern to help young people avoid the pitfalls of heroin and other drugs.
When the crack epidemic hit Harlem in the 1980s, Brown began working on a book that would offer comparisons to his experiences in the 1950s with heroin, but the manuscript was never finished. However, he wasn't finished as a writer, as he went on to publish a number of articles about the menace of cocaine.
Although he moved to New Jersey toward end of his life, he spent a lot of time in his beloved Harlem. He was 64 when he died in 2002.