Jamaican judge rules homeless LGBT youths can live in sewers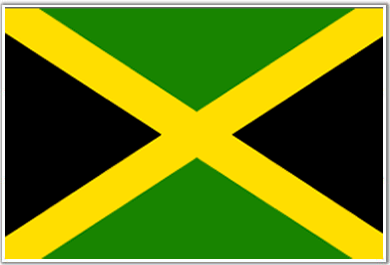 A judge in Jamaica recently ruled that the country's homeless LGBT youths, thrown out of their homes by relatives, have the right to live in sewers and gullies, published reports say.
The March 7 court ruling came after police officers chased the teens out of abandoned houses, where they have taken up residence. They were later arrested when they sought refuge in sewers and gullies in the vicinity of Jamaica's major commercial district, New Kingston. The officers claimed that the teens were attracting crime in the area.
Reportedly, the judge fined several of the youths for using abusive language, which is illegal under the country's local law. However, the judge stated that the teens have the right to live in the sewers and should not be forcibly evicted since they're in a public space.
The fines were paid by Dwayne's House, an organization that provides resources for Jamaica's homeless LGBT youths. The organization is named after a transgender teen who was beaten, stabbed and shot by an angry mob in July of last year. He was then run over by a car and later died.
Ill-treatment of the youths by police officers is not relatively new. Even earlier this year, a number of homeless Jamaican men were evicted from abandoned houses they occupied. The buildings were then torn down by the officers while some were firebombed by mobs, published reports said.
The AmNews has reached out to Jamaica's leading gay activist Maurice Tomlinson for comment. He didn't respond by press time.
In her 2011 campaign, Prime Minister Portia Simpson Miller promised to have Parliament put the anti-sodomy law to a "conscience vote." By contrast, former Prime Minister Bruce Golding said in 2008 that he would never allow homosexuals in his Cabinet. However, Simpson Miller has yet to call a session to address the law.
International advocacy and human rights groups have labeled the island as the "most hostile country in the Western Hemisphere for gay and transgender people."