'Year of James Baldwin' opens in grand style
By MAITEFA ANGAZA | 4/10/2014, 1:16 p.m.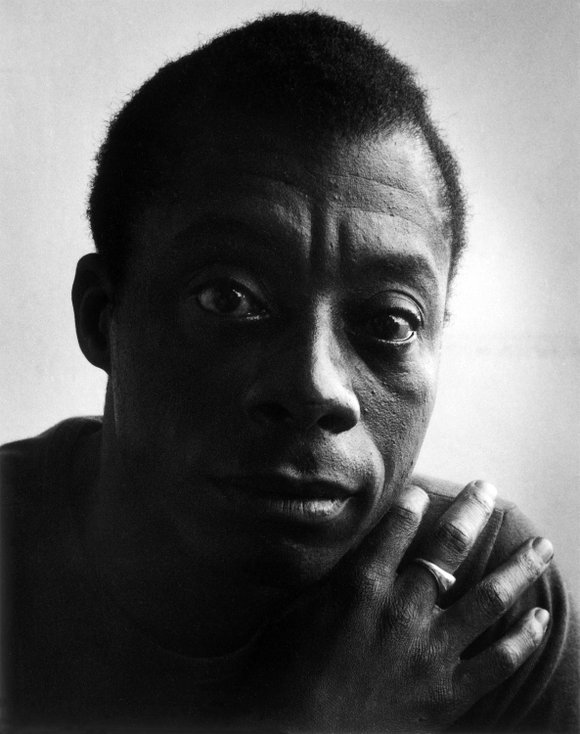 James Baldwin would have been 90 this year, and he does, indeed, live on. "The Year of James Baldwin," a festival spanning 14 months at various venues, is packed with programming celebrating his treasured gifts to us.
New York Live Arts (NYLA) presents "James Baldwin This Time!" April 23-27. Literature, theater, music, dance, visual art and video comprise 18 events featuring Carrie Mae Weems, Dianne McIntyre, Carl Hancock Rux, Joy-Ann Reid, Stew, Jamaica Kincaid, Tonya Pinkins, Colman Domingo, Maya Wiley, Ursula Rucker and others. Some are daytime events and some are free, while others range from $10 to $60. Full festival passes are $175.
The events kick off Wednesday, April 23 with "Jimmy at High Noon," and there will be readings and discussions each day at 12 p.m. Participating are poets Nikky Finney and Yusef Komunyakaa; writers Hilton Als and Darryl Pinckney; actors Jesse L. Martin and Andre Deshields; musicians Vijay Iyer and Jason Moran; and playwrights Suzan-Lori Parks and Marcus Gardley, among others.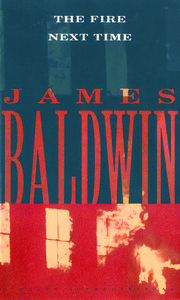 The wealth of choices over the next few days includes the theatrical world premiere of "Nothing Personal," starring Domingo and a preview of Rux's "Stranger on Earth" with vocalist Marcelle Davies Lashley. The latter imagines a chance meeting between Baldwin and Dinah Washington at a Harlem jazz club in 1963.
Stew ("Passing Strange") offers a preview of his "Notes of a Native Song," a work in progress that asks what exactly a Black American artist owes to the notion of community. An ongoing video installation by Hank Willis Thomas has key figures reading Baldwin's letters, and visitors will see "Letter from a Region of My Mind" (the basis for "The Fire Next Time"), published on 88 pages of a 1962 New Yorker magazine, enlarged and wall-mounted.
Choreographer Bill T. Jones, NYLA executive artistic director, said, "James Baldwin continues to shed light on the painful truths of our society, engaging us as almost no other figure does in the intractable conversation at the intersection of class, race, sex and violence … in terms at once poetic and visceral." During the opening keynote, Jones will speak with celebrated photographer Carrie Mae Weems and novelist and essayist Jamaica Kincaid.
In other events, MacArthur Award-winning playwright Suzan-Lori Parks ("Topdog/Underdog") converses with playwright John Guare ("Six Degrees of Separation") and NYLA co-curator Lawrence Weschler in a dialogue moderated by producer Roberta Uno.
Wiley, counsel to Mayor Bill de Blasio, moderates "James Baldwin This Time" with panelists Reid, Lawrence Weschler, Five Mualimmak and Councilman Jumaane Williams. Rachel Cohen reads from her book "A Chance Meeting," about young Baldwin's encounter with painter Beauford Delaney, followed by a conversation with Diedra Harris-Kelley, co-director of the Romare Bearden Foundation, and David Leeming, Baldwin and Delaney biographer.
Panelists will also convene for "After Giovanni's Room: Baldwin and Queer Futurity." Kyle Abraham, Rich Blint, Matthew Brim, Laura Flanders and Jones consider the novel "Giovanni's Room," in which "queerness" is imagined beyond sexuality to a future of limitless possibilities. In "Baldwin's New York," his niece Aisha Karefa-Smart explores his roots along with Studio Museum Director Thelma Golden, Harlem Stage Executive Director Patricia Cruz, editor and curator Steven G. Fullwood and authors Michele Wallace and Sharifa Rhodes-Pitts. The event "Jimmy's Blues: Discussing the Poetry of James Baldwin" is co-presented with the Poetry Society of America and features readings and comments by Nikky Finney, Yusef Komunyakaa, Nathalie Handal and others.