Ebony Escapes! Along Route 66
Ebony Escapes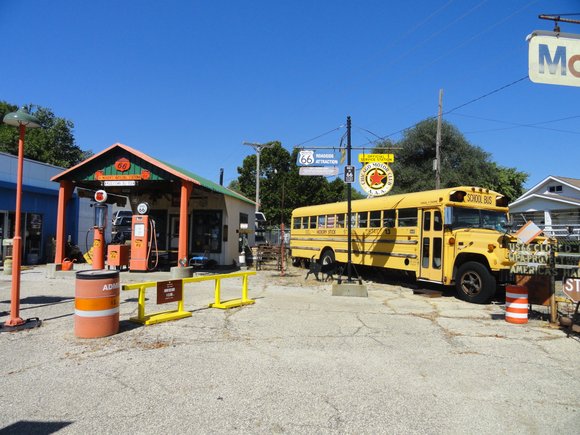 Celebrating its 88th birthday this year is one of our country's most significant icons and an invaluable slice of Americana—Route 66. For many a traveler, Route 66 is on their bucket list of adventures, but before you set out on your own particular Route 66 adventure, you have to go back to the beginning.
A vital link for America
Built in 1926, Route 66 came about as a combination of a dream by two American entrepreneurs and the development of the national highway system, which had been established by Congress only a few years earlier.
Although not our nation's oldest or longest road, Route 66's founding was instrumental, in that it played a pivotal role in helping to connect—geographically, socially, economically and culturally—rural and urban America between the Midwest and the Pacific Coast. And because it was a major east-west link, it shortened the driving distance between Chicago and Los Angeles by more than 200 miles.
Over the decades, the route continued to grow and change, increasingly becoming a vital American socioeconomic link from commerce to job creation, leisure travel and more, including as what one historical account refers to as facilitating, between 1941 and 1945, "the single greatest wartime manpower mobilization in the history of the nation."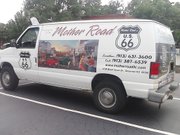 Route 66 today
Traversing eight states—Arizona, California, Illinois, Kansas, Missouri, New Mexico, Oklahoma and Texas—Route 66 is approximately 2,400 miles long (different placements over the years have made an exact calculation difficult), extending from Chicago to Los Angeles (Santa Monica, to be exact).
Because of the various interstate highways that have been constructed since the 1920s, driving the original route is not possible, however, it is estimated that approximately 85 percent of the route is still easily accessible.
Over the years, Route 66 has garnered an array of monikers: "America's Longest Attraction," "The Mother Road" and "The Main Street of America" among them. But regardless of what one calls it, it remains one of the most significant icons in the American consciousness. It has also been immortalized in a variety of forms, from songs to movies, a television series and numerous books, to say the least.
One of the latest is "Travel Route 66: A Guide to the History, Sights, and Destinations Along the Main Street of America." In the preface, author Jim Hinckley writes, "If this is your first journey on America's longest attraction, cast aside your preconceived ideas. Yes, Route 66 is a dusty repository of physical artifacts for more than a century of societal evolution. But it is also a living icon where myth and reality collide, offering a sensory kaleidoscope that starkly contrasts with the modern generic world."
In this full-color guidebook, Hinckley offers a bevy of information for first-time as well as seasoned Route 66 travelers, including historical insights coupled with color photos and images of vintage memorabilia, cultural context, famous and lesser-known sights and attractions, dining and lodging recommendations and more. For example, in Chapter 3, readers learn that Kansas is home to the shortest distance along Route 66, traversing just over 13 miles. And in Chapter 7, focusing on Arizona, we find that in the eastern part of the state it is necessary to drive the route in three short segments.