Famed novelist and former AmNews reporter Ann Petry
Herb Boyd | 4/17/2014, 12:19 p.m.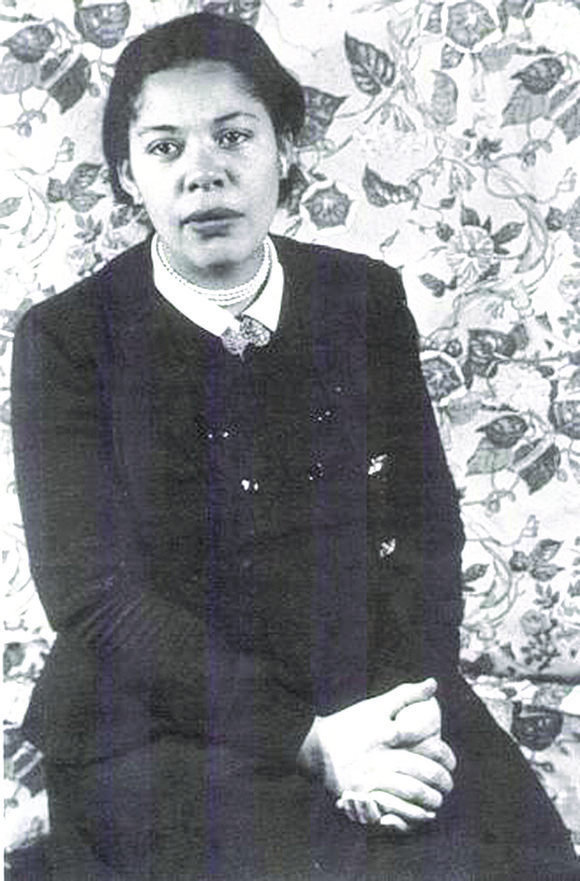 The famed novelist Ann Petry gained her knowledge of Harlem during her days as a reporter for the Amsterdam News in the late 1930s. She accumulated more insight on the historic community and its residents working for the People's Voice, a weekly newspaper founded by the Rev. Adam Clayton Powell Jr.
Always a keen observer of social and economic affairs with an abundance of political savvy, Petry (nee Lane, she married George Petry in 1938) later wove her coverage and impressions into her novel "The Street," which centered on Lutie Johnson, a working-class woman with a son, Bub, and with dreams and aspirations to soar beyond the lethal limits of her environment.
Activities
Find out more: Anthologies are always a good place to seek information on writers, and few are better than the Oxford Companion to African American Literature, where there is lengthy profile and assessment of Petry's work.
Discussion: Harlem then and now is a subject that can be pursued given Petry's book and the present conditions in the community, specifically on 116th Street and the arrival of merchants from Africa..
Place in context: When Petry roamed the streets of Harlem, it was in the late 1930s, and it's easy to see how the community and its residents were unavoidable in her fiction.
If Petry were alive today, she would be astonished by the changes that have occurred on 116th Street, which is the street she selects for her protagonist and her friends. While there has been no dramatic change in the exterior of these timeless tenement buildings, they are just as festooned with dirt and grime as when she walked here; it's the occupants that would stun her—for the street now belongs, for the most part, to African merchants, not the gangs and hustlers who once commanded the block between Seventh and Eighth avenues.
When the novel first appeared in 1946, it received a relative amount of fanfare and, even more astounding, sales for a Black woman author, selling in excess of a million copies. Some critics viewed her as the female counterpart to the phenomenally gifted Richard Wright, particularly in their focus on the struggle Black Americans faced coming of age in urban jungles.
"Lutie braced her body against the wind's attack determined to finish thinking about the apartment before she went in to look at it," Petry wrote in "The Street." "Reasonable—now that could mean almost anything. On Eighth Avenue it meant tenements—ghastly places not fit for humans. On St. Nicholas, it meant high rents for small apartments; and on Seventh Avenue, it meant great big apartments where you had to take in roomers in order to pay the rent. On this street [116th], it could mean almost anything."
Harlem was a far cry from Petry's hometown of Old Saybrook, Conn., where she was born in 1908. She had a solidly middle-class background, and, like her parents, she pursued a profession in pharmacy, earning a degree in the field in 1931 from the University of Connecticut. For seven years, she worked in the family's drugstore before relocating to Harlem with her husband in 1938 to try her hand at writing.