Tribeca Film Festival 2014: Top five must see films
By NADINE MATHEWS | 4/17/2014, 4:52 p.m.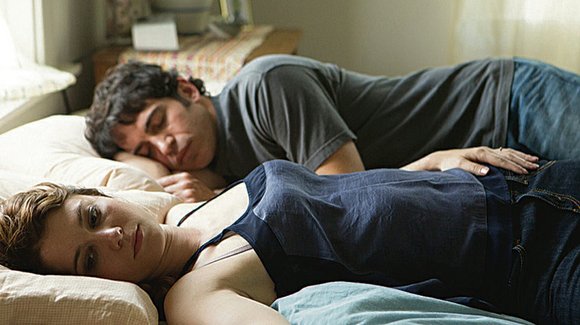 No, this film does not cover new ground, but there are not enough stories about the transgender community. This film seeks to move past some of the superficialities that the general public tends to focus on and bring our attention to the facts on the ground as it pertains to this community.
"Alex of Venice"
I am a big fan of "The Mindy Project," so I was pleasantly surprised to find out Chris Messina stars in, as well as directs, "Alex of Venice." Messina plays Dr. Castellano in "The Mindy Project." I was even more impressed to find that Messina directed this superb little film. Also starring Don Johnson, it tracks the end of a marriage that perhaps started too soon, or perhaps should never have started at all.
When her husband suddenly leaves, Alex has to deal not only with being a single parent to her 10-year-old son but also with her father's incipient Alzheimer's disease. The script does a good job of balancing some very heavy themes with a good dose of humor. Its only failing is the storyline about Alex getting back into the dating scene, seemingly only weeks after the apparent dissolution of her marriage. It is not 100 percent clear that her husband is not coming back.
That being said, it is an absolute treat to see hunky Derek Luke as the one with whom she chooses to get her groove back.
"The Newburgh Sting"
The documentary "The Newburgh Sting" is also well worth watching. The film chronicles the events surrounding the apprehension of four African-American men from the suburb of Newburgh, charged with terrorism for planning to bomb a synagogue in Riverdale and blow up a plane at Stewart Air Force Base.
Newburgh is an impoverished suburb about two hours from New York City. The case made headlines in New York City in 2009, and the film shows us the actual SMDH story behind the headlines. Unfortunately, as a viewer, you are not shocked as the story unfolds onscreen.
I say unfortunately because that lack of surprise at compromised government and law enforcement officials is a sad commentary on the extremely low expectations we have of our government and police. However, it is a story that you can't turn away from because, although not surprising, there is still disbelief at how little regard government officials have for those who are powerless in our society and the terrifying realization that you, the viewer, are a lot more powerless than you thought.
"Honeymoon"
This simple flick does a lot with a little. There are a total of (barely) two locations and four actors. Two of those actors are on-screen for a total of about five minutes. The rest of the time it's just Bea and Paul, a young couple spending their honeymoon at Bea's family's country cabin. However, they hold viewers in their grip for the whole ride.
The honeymoon ends almost as soon as it begins, when Paul awakens one night to find that Bea is missing from their bed. He eventually finds her out in the woods, naked and confused. Things only get worse from there.
"Honeymoon" is a well-spun metaphor of the main reason people fear marriage. Basically, it is that the woman will change. From the woman's perspective, she will lose her identity and/or be unable to keep up the facade erected on the way to the altar. From the man's perspective, once girlfriend becomes wifey, she will morph into someone who is almost recognizable, both physically and psychologically, and who is just a whole lot less fun.