LiV Warfield: A 'BlackBird' learns to fly
On the "A" w/Souleo
Souleo - | 4/20/2014, 4:37 p.m.
Adding to the excitement is Warfield's plan to give back. Warfield is donating proceeds from her album sales to breast cancer causes and the Carver Community Center. The latter is raising funds to complete a statue in honor of Peoria's hometown hero and comedy legend, Richard Pryor, who also happens to be a cousin to Warfield's father. "I love my city and I believe young kids need a place like Carver to go to, especially for music education. That means a lot to me. So that weekend of May 9th will be very emotional and beautiful."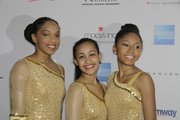 Giving back was also on the minds of those at this past Monday's Figure Skating in Harlem (FSH) annual gala at Trump Rink in Central Park. Honorees included skating champion, Michelle Kwan; Jeff Tweedy, president of Sean John; and Dylan Lauren, founder and CEO of Dylan's Candy Bar. Additional special guests included Iman, Tamara Tunie, Isabel and Ruben Toledo, Tracy Reese, Kenneth Cole and B. Michael. The event collected over $700,000 and is still raising funds via an online auction. Funds will go towards the new "The Future is Now" campaign to engage a wider population of children in FSH's mission of instilling values such as resiliency and hard work.
It's those same values that have helped Warfield find her wings and soar—from athletics to music.
---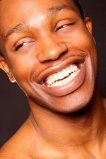 The weekly column, On the "A" w/Souleo, covers the intersection of the arts, culture entertainment and philanthropy in Harlem and beyond and is written by Souleo, founder and president of event/media content production company, Souleo Enterprises, LLC.