Affirmative action struck down by nation's top court
By GLORIA J. BROWNE-MARSHALL | 4/24/2014, 10:26 a.m.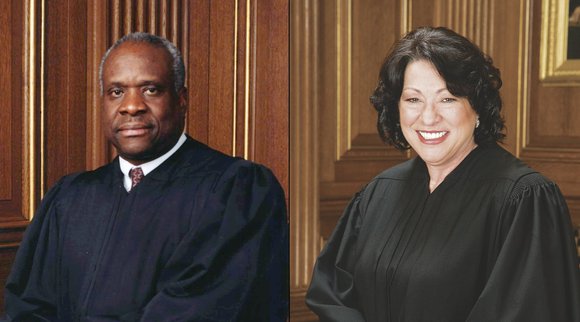 Given this Schuette decision, the Fisher case will probably come back before the court next year with limited predictions of success. However, even in the Texas case, affirmative action was still considered a legal way to create diversity in higher education. Now that the court has allowed Michigan to use a statewide referendum to ban affirmative action, other states such as Texas are proposing similar amendments to their constitutions.

Justice Antonin Scalia, joined by Clarence Thomas, the only African-American justice, upheld Prop 2. They found that as long as there was no racially discriminatory purpose in Michigan's Prop 2 referendum, then it is legal. However, finding evidence of a racially discriminatory purpose in a statewide anti-affirmative action referendum is a difficult task.
This year marks the 50th anniversary of the 1964 Civil Rights Act. That act protected people based on race, sex, national origin and color. The majority of voters in Michigan seem to believe this is now a post-race era, where programs such as affirmative action are no longer necessary. The court's decision in the Schuette case says if the majority votes America is post-race, then their vote rules.
---
Gloria J. Browne-Marshall, an associate professor of constitutional law at John Jay College in New York City, is a writer and the author of "Race, Law, and American Society: 1607 to Present." She reports on the U.S. Supreme Court, United Nations and national legal issues. Follow her on Twitter @GbrowneMarshall.