City Hall: Time to overhaul Sandy recovery effort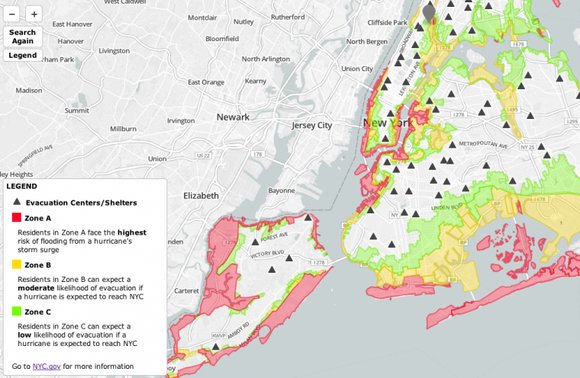 It may have been forgotten about in many circles, but some New Yorkers are still feeling the pain from Superstorm Sandy, and the city plans on alleviating that pain as soon as possible.
Last week, New York City Mayor Bill de Blasio held a news conference announcing the findings of a comprehensive report on the city's Sandy recovery efforts—officially known as "Build It Back" program—and announced a major overhaul of the process.
As part of the overhaul in the city's efforts to improve the lives of those affected by Sandy, de Blasio said the city would provide financial relief and expedite recovery funds for homeowners, improve the experience of navigating the pre-construction process, expand eligibility for acquisition, provide additional financial support, enhance coordination between city agencies and with city, state and federal partners, and improve the business recovery effort.
De Blasio also stated that the city would do better to engage local communities directly in the rebuilding process—something he said the Bloomberg administration didn't do very well—and that the city will also support the local workforce in rebuilding efforts while improving public communication during the process. These improvements would be assisted with the reallocation of $100 million in funds, the boosting of Housing Recovery office staff, the acceleration of the design process for home repairs, and the elimination of permit and procedural bottlenecks that have slowed down repairs.
During the news conference, de Blasio expressed his sympathies for those still recovering and said that the city has not held up its end of the bargain for them.
"It's been overly complex, and it's been confusing for homeowners over the last year and a half. We know we have to do things differently, better, faster," said de Blasio. "We have to serve people in need right now. Over the last three and a half months, my administration has been working day and night to hack through the red tape—and there's been a lot of red tape to hack through. And our singular goal has been to get the recovery money where it belongs—into the hands of needy homeowners and community residents."
City Council Member Mark Treyger, chairman of the Council Committee on Recovery and Resiliency, spoke about the lack of interaction between authorities and those who were directly affected by Sandy and the aftermath. Treyger cited a "breakdown in communication."
"The most important stakeholders were left out of the process last year, and those were the local community organizations," he said. "They know the people, they know the community. As the borough president mentioned, let Staten Island run their recovery effort. They know the people. The leaders here know who the people are. And that is what's needed. I think this report recognizes that need."
The recovery overhaul was praised by New York City Councilman Jumaane Williams, who credited de Blasio for picking up another administration's mess.
"There is no excuse [for why] any homeowner who lives in areas devastated by Hurricane Sandy has had to wait more than a year for the urgent assistance that they deserve," said Williams in a statement. "It is times like this that we all must come together to help our brothers and sisters in need. Although the de Blasio administration did not create this mess, they are responsible for cleaning it up, and today's announcement is a great step in the right direction."