Famous abroad, unknown in America, the actor Ira Aldridge
Herb Boyd | 4/24/2014, 11:30 a.m.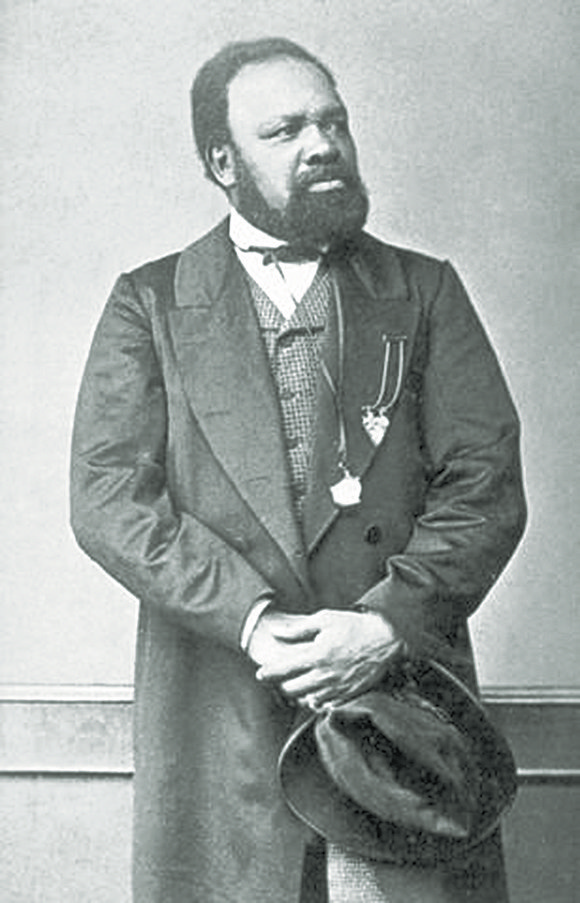 Whenever Hollywood or Broadway dips into Black culture with their interpretations, we should automatically be concerned. The films "12 Years a Slave" and "Django Unchained" prompted widespread response and the debate continues.
Meanwhile, Broadway has a number of productions up and running where the Black experience is doing much to boost ticket sales and stimulate discussion about the accuracy and depiction of such icons as Billie Holiday and Louis "Satchmo" Armstrong. Another is "Red Velvet," a biographical treatment of the great thespian Ira Aldridge, which is currently at St. Ann's Warehouse in Brooklyn and was scheduled to end Easter Sunday.
Activities
Find out more: There are a number of websites that provide solid, fact-filled information about Aldridge, including Find a Grave, maintained by Curtis Jackson, which, though I recommend it, should be read carefully. Go to www.findagrave.com/cgi-bin.
Discussion: Aldridge's inability to get any theatrical opportunities in his homeland was nothing unusual for Black Americans attempting to break down the barriers of racism, no matter what the profession or field. To what extent do you believe institutional racism still exists and how do we challenge it?
Place in context: When Aldridge was active on the stage, it was before the Civil War. He might have fared better if he had come along after the war, but is that true? An examination of the theater at the dawn of the 20th century is proof enough of the difficulty experienced by Black playwrights, producers, directors and certainly the actors and actresses and all the other people involved in the theater.
Whether the drama makes it to Broadway remains to be seen, but in the meantime, here's Classroom's profile of the phenomenally gifted actor.
The expanse of Aldridge's life, from his birth and coming of age in New York City to his studying in Scotland and being buried in Poland, is indicative of the man's artistic and geographical reach. Born on July 24, 1807, around the time the international slave trade was drawing to a close—at least de jure—Aldridge was a product of a poor but free working-class family who was fortunate enough to be educated at the African Free School, a system devised by Black activists and abolitionists in the 18th century. That institution would be the template for the general development of the city's public school system and widely emulated across the nation.
After the death of his mother, the precocious Aldridge, then 11, ran away from home, perhaps not satisfied with his father's remarriage. Whatever the case, as a teenager he went to sea, and after an encounter in North Carolina when the captain of the ship on which he worked refused an offer to sell him to a slaveholder, Aldridge realized he was at risk and returned to New York City. He was soon involved in the theater.
His arrival to the stage was a slow but steady process that began with his working backstage and watching various productions, practically learning what happened up front from his view in the back.