Imhotep's Guide to Black events: April 24 - 30, 2014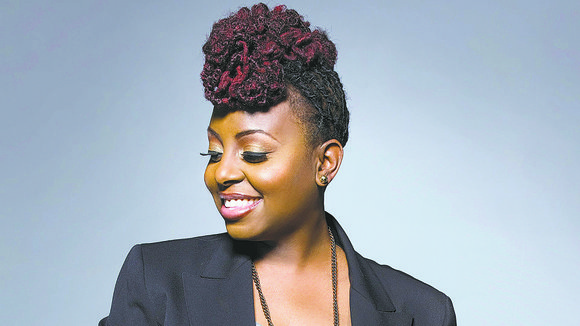 Greetings! Word is out about "Holler If Ya Hear Me," directed by Kenny Leon ("Fences," "A Raisin in the Sun"). The musical, which is inspired by the music and lyrics of late rapper Tupac Shakur, will officially open June 19 at the Palace Theatre, one of Broadway's largest venues. The cast will be led by performance artist, poet and musician Saul Williams. Performance previews will begin May 29.
Theater
"After Midnight" celebrates Harlem's Golden Age with the timeless songs of Duke Ellington, Cab Calloway and Harold Arlen woven around the prose of Langston Hughes. Three-time Emmy nominated and 11-time Grammy nominated actress, platinum recording artist and former Miss America Vanessa Williams is now starring as guest vocalist in the show through May 11. The music is by select Jazz at Lincoln Center All-Stars. Brooks Atkinson Theatre, 256 W. 4th St. For information, call 212-719-4099 or visit brooksatkinsontheatre.com.
The historic 2014 revival of "A Raisin in the Sun," Lorraine Hansberry's heart-wrenching family drama, stars Academy and Tony Award winner Denzel Washington and LaTanya Richardson. It is directed by Kenny Leon ("Fences"). It is currently in a limited run at the Ethel Barrymore Theatre, 243 W. 47th St., where it originally opened in 1959. To order tickets, call 800-901-4092 or visit Telecharge.com.
Woodie King Jr.'s New Federal Theatre and the Castillo Theatre present Ed Bullins' "The Fabulous Miss Marie," which some call Bullins' greatest work. The setting is the early 1960s in the Wilshire section of Los Angeles, just before the Watts rebellion. Miss Marie is having a three-day holiday party in her home. Her guests somehow ignore the reality of the outside world. It's playing now through May 18 at the Castillo Theater, 543 W. 42nd St. Call 866-811-4111 or visit castillotheatre.org.
"Motown: The Musical," with book by Berry Gordy Jr. and featuring 2013 Tony nominee Charl Brown, Brandon Dixon and Felicia Roswell, is now playing at the Lunt-Fontanne Theatre, 205 W. 46th St., between Eighth Avenue and Broadway. For tickets, visit ticketmaster.com or motownthemusical.com.
"Lady Day," a tribute to jazz legend Billie Holiday, features multi-Tony Award winner Audra McDonald performing Holiday's classic moods and melodies. The show takes place at Emerson's Bar and Grill Circle in the Square Theater, 1633 Broadway. Call 212-239-6200 for more details or visit ladydayonbroadway.com.
"Kinky Boots," featuring 2013 Tony Award winner Billy Porter, is now playing at the Al Hirschfield Theatre, 302 W. 45th St. For more information, call 866-276-4887 or visit www.broadway.com/shows/kinky-boots.
"Platanos, Collard Greens and Callaloo" is now playing at Baruch Performing Arts Center (Baruch College), 55 Lexington Ave. (enter on 25th Street, between Lexington and Third avenues). Call TheaterMania at 212-352-3101, or visit theatermania.com or plantanosandcollardgreens.com.
"Satchmo at the Waldorf" is an absorbing and uplifting new play about the music, struggles and triumphs of Louis Armstrong, the man who invented jazz. The show stars Obie and Lucille Lortel Award winner John Douglas Thompson ("Othello," "The Emperor Jones") as both Armstrong and Glaser in a tour de force performance. Appropriate for ages 14 and up due to strong language. Westside Theatre Upstairs, 407 W. 43rd St., between Ninth and 10th avenues. For more information, call 212-239-6200 or visit www.satchmonyc.com.