Mayor Bill de Blasio's last minute push for pre-K sign up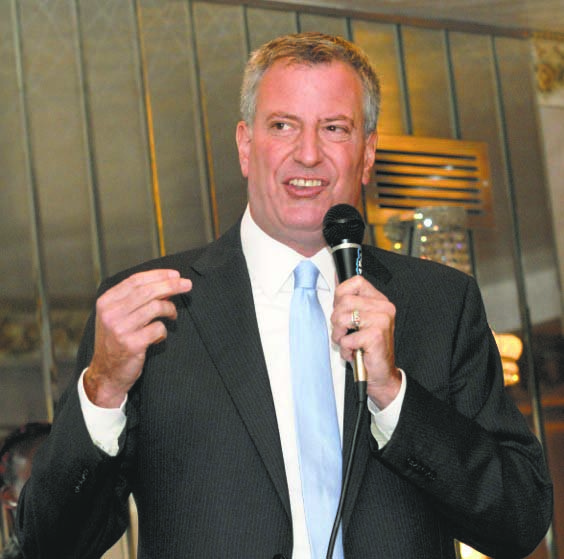 Last week, Mayor Bill de Blasio announced a campaign urging New Yorkers to sign their children up for pre-K. The mayor said the city has secured the funding necessary to expand pre-K to 53,000 children this September.
The Department of Education printed 70,000 pre-K expansion fliers with information for public school pre-K options. The guides were mailed to families with eligible 4-year-olds and will be translated in nine languages.
"This is about reaching parents where they live," said de Blasio previously. "It's going to take a mix of new media and old-fashioned community organizing to reach every family. From our Taxi and Limousine Commission to community groups in immigrant neighborhoods, we're working with every partner we can find to get the word out about new pre-K options opening up. But the most important pieces of this equation are everyday New Yorkers. Talk to your family. Talk to your neighbors. Help us get the word out."
Officials from de Blasio's administration visited churches around the city this past weekend to urge parents to apply for prekindergarten programs for the fall. City public schools will add 4,268 new full-day prekindergarten seats this fall as part of de Blasio's universal pre-K push. The outreach includes $300,000 of ads on bus shelters, buses and a multilingual canvassing effort in partnership with community groups.
De Blasio is scoring high in approval ratings with his push for universal prekindergarten programs. A total of 73 percent of participants approve of de Blasio's advocacy for universal prekindergarten programs, while 20 percent disapprove, according to the New York Times/NY1/Siena College poll released earlier this week.
The deadline was April 23. For information visit `nyc.gov/prek.