Michael Walrond: 'The outside candidate'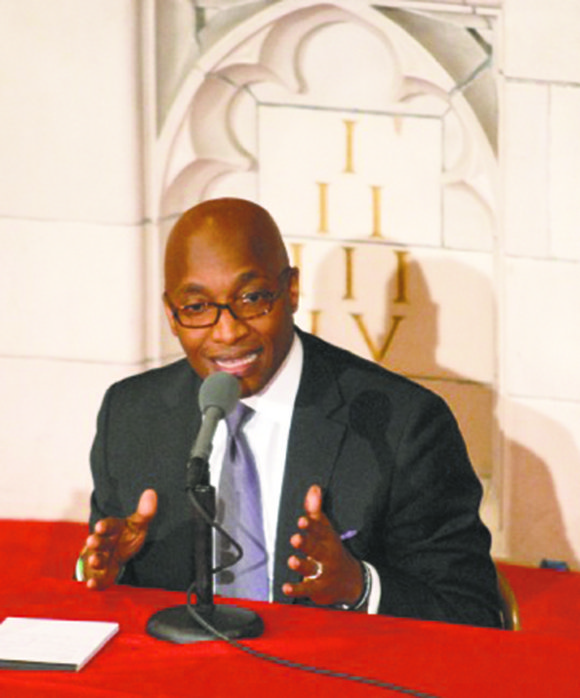 Walrond said he's well aware of the "political machine" in Harlem, leading many who find out about him to believe he has no chance of winning. His tactic for winning: speaking to the human need regardless of who you are.
"Whether you are white, Black or Latino, you want to live in a place where you can afford the housing. You want to be able to have your children be able to have an equitable access to education resources. You want to feel that you are safe in your community. That's not a Black need, that's not a white need, that's not a Latino need—that's a human need."
While the usual issues—including housing, jobs, education and safety—are key points in his campaign, Walrond said that transforming the office into what it should be is at the top of the list.
"One of the things I really want is for people to see and hold all three of these candidates to task and to be clear about the role of this office," he said. "I've been to enough forums and have had enough conversations that sometimes I realize that people in positions of power have a tendency to prey on that lack of knowledge of the people they hope to lead. There are people who are not aware of the responsibility and role of someone who is in Congress."
As Walrond continues on with his campaign, he recently faced off in a debate between Rangel and Espaillat and is attending a congressional forum this Saturday at Minisink Townhouse.