Racial profiling examined in new BK play
By KAREN JUANITA CARRILLO | 4/24/2014, 3:59 p.m.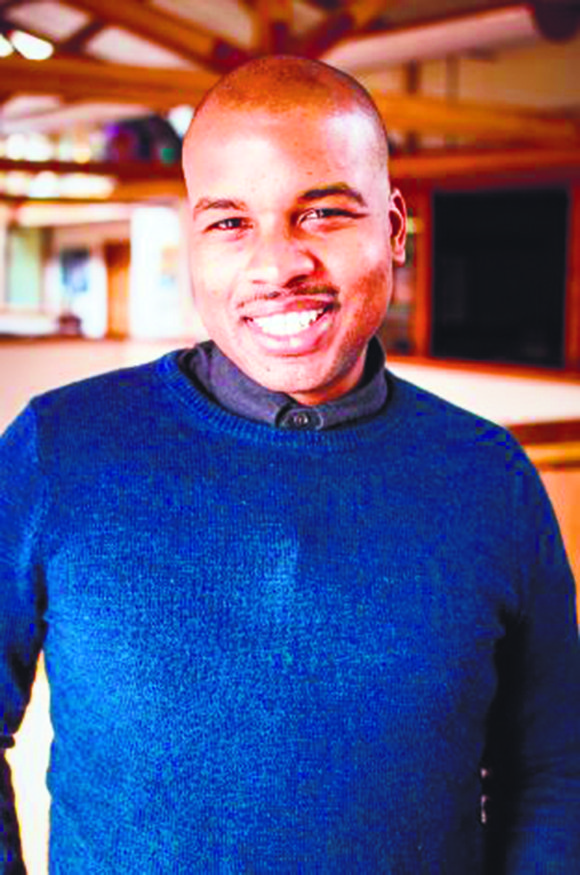 Playwright Marcus Gardley tackles the controversial police practice of racial profiling in his new theater production "The Box: A Black Comedy."
Currently running through May 11 at the Foundry Theatre (85 South Oxford St., Brooklyn; www.thefoundrytheatre.org), Gardley's play is an effort to understand what this widely used policing method has meant for its practitioners and the thousands of people of color who have been affected by it.
"The Box" uses comedic elements to draw its audience into the world of prisons, where certain people seem to be constantly incarcerated and their jailers often look at them as less than human and not worthy of respect. The piece is actually a satire based on personal incidents Gardley says he has had with police, the 2009 murder of Oscar Grant by Bay Area Rapid Transit police in Oakland, Calif., and a year's worth of interviews Gardley conducted with people affected by the system.
Early in the play, Gardley has his characters note, "The United States government has been working tirelessly for thousands of years trying to develop a system to legally give you a long-term vacation." A second character adds: "They were thwarted by the Emancipation Proclamation and the fight against civil rights. But now there's a revolutionary way to keep you locked in here because of the color of your skin."
These tongue-in-cheek references to the seriousness and ramifications of racial profiling policies like stop-and-frisk are Gardley's way of drawing in his audience.
"I originally did not start out to write a satire," he explained in an interview with the Amsterdam News. "I originally set out to write a more straight-forward piece, but the problem that I was facing is that we have so many preconceived notions of what the prison system is, and a lot of it is cliche. But when you begin to really talk about it, people just get turned off because it feels like it's regurgitated—it doesn't feel right. As a theatrical piece, [the subject of prisons and racial profiling] doesn't feel like it's new material, so people just shut it out. That was the first response I was getting from the audiences. So then I said, 'Well I wonder what would happen if we used comedy to lift it because some of the things that are happening in prison, we do know it—they are, unfortunately, cliches, but they're real. And so how do we talk about those things, how do we get at the truth, while also looking at the cliche?'"
To research this work, Gardley took part in a delegation of artists that the Foundry Theatre Company brought to the 2010 U.S. Social Forum in Detroit. He also spent a year interviewing people who had served time or are currently serving, folks who work in prisons and people who had been affected by stop-and-frisk.
Probably most notably, Gardley also said he interviewed one of the police officers who has been credited with devising the stop-and-frisk policy in New York. "The conversation was very interesting," Gardley said, "because he is actually a major opponent against stop-and-frisk.