Barbara Jordan: An American hero
Herb Boyd | 8/7/2014, 1:25 p.m.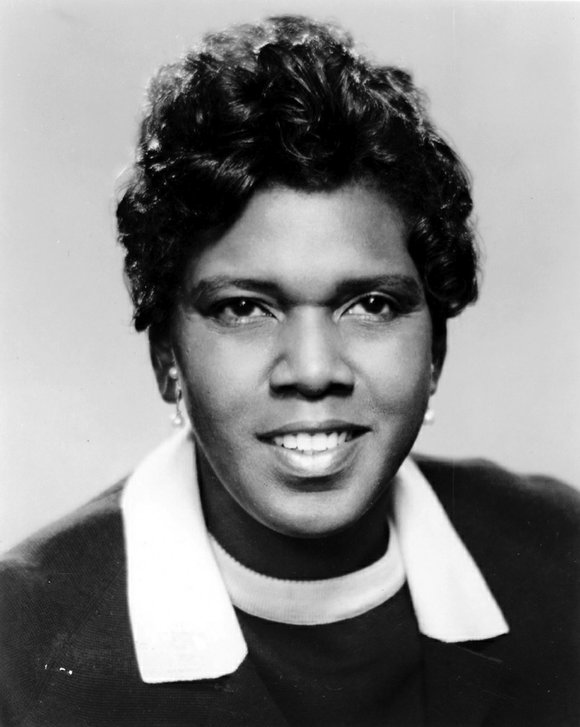 Recently, on a CSPAN telecast of the House Judiciary Committee's impeachment hearings on President Richard Nixon in 1974, it was Rep. Barbara Jordan's turn at the microphone. Once again, her melodious voice intoned her feelings about the proceedings and her faith in the U.S. Constitution. "I am not going to sit here and be an idle spectator to the diminution, the subversion, the destruction of the Constitution," she said as she relinquished her time.
This was vintage Jordan, and it was representative of her career in Congress.
ACTIVITIES
FIND OUT MORE
Much of the material above was taken from websites and Jordan's books, especially her memoir, as well as from several government documents, including "Black Americans in Congress, 1870-2007."
DISCUSSION
Where do you suppose Jordan got her fervent, democratic zeal from? Her father was a Baptist preacher, but it would be interesting to know who her mother was and to what extent she helped shape this remarkable woman.
PLACE IN CONTEXT
Jordan came along in a breakthrough period in American history, and her role in the impeachment process cannot be minimized.
Two years later at the 1976 Democratic National Convention in Madison Square Garden, she commanded the spotlight, again stating with a similar resolve, an unequivocal faith in the American idea of democracy. "I feel that notwithstanding the past, that my presence here is one additional bit of evidence that the American Dream need not forever be deferred," she said after receiving several minutes of standing ovation.
Later in the more than 10-minute speech, she said, "We must address and master the future together. It can be done if we restore the belief that we share a sense of national community, that we share a common national endeavor. It can be done."
Getting things done, stirring the nation's conscience, as President Bill Clinton would remember, and rarely ever wavering from her mission were part of Jordan's DNA, a genetic disposition that began to manifest itself Feb. 21, 1936, in Houston, Texas, where she was born. The daughter of a Baptist preacher, her rhetorical and oratorical talent was evident at an early age and given wider recognition with her victories in debates while still in high school.
After graduation from Phillis Wheatley High School in 1952, she earned her Bachelor of Arts degree from Texas Southern University four years later. Within three years, she was in possession of her law degree from Boston University and almost simultaneously was admitted to the bars in Massachusetts and Texas. She practiced law for seven years before entering the political arena as a state senator in Texas, the first Black woman in the post. A highly competent legislator with a keen regard for observation of the state laws and the Constitution, by 1973 Jordan was on her way to Congress, becoming the first Southern African-American female representative.
This Week in Black History
Aug. 4, 1901: Louis "Satchmo" Armstrong, the immortal jazz musician, is born in New Orleans. This is also the birthdate of President Barack Obama, who was born in Honolulu in 1961.
Aug. 6, 1969: "The Learning Tree," directed and written by Gordon Parks, makes its debut in American theaters on this date.
Aug. 7, 1948: As you may have learned last week, Alice Coachman won an Olympic gold medal in the high jump on this date. She was the first African-American woman to do so.