Barbara Jordan: An American hero
Herb Boyd | 8/7/2014, 1:25 p.m.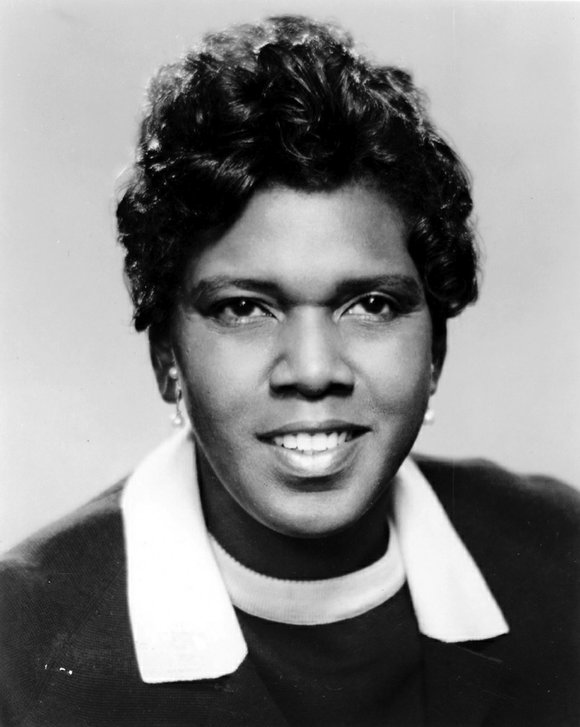 Jordan was only in Congress two years when the Watergate scandal broke. She joined a chorus of colleagues in the call for the impeachment of Nixon. Her performance was stunning, and many feel that her presence and testimony was a barometer of the proceedings, providing a "moral compass."
Even more stunning news arrived in 1979 when, after a very productive career in Congress, Jordan announced that she would not be seeking another term in office. Many of her constituents were baffled that she was stepping down, though they gained a better understanding later with the reports that she had been diagnosed with multiple sclerosis.
If her political career was put on hold, her literary one kicked in gear, as she authored a memoir, "Barbara Jordan: A Self-Portrait." Among the many memorable quotes from the book is this one: "Just remember the world is not a playground but a schoolroom. Life is not a holiday but an education. One eternal lesson for us all: to teach us how better we should love."
But even while she was legislating and politicking, Jordan was also teaching, and this was now a full-time endeavor by 1982, when she became the Lyndon B. Johnson Centennial chair of public policy at the University of Texas at Austin. She still found room and ways to keep her legal skills sharp as special counsel on ethics for Gov. Ann Richards in 1991.
A year later, at the Democratic National Convention at Madison Square Garden—the same place where she had gained greater exposure—the nation was now clearly aware of her disability, as she delivered her speech from a wheelchair. She closed her speech by quoting Franklin D. Roosevelt, someone who was confined to a wheelchair. "'In every dark hour of our national life, a leadership of frankness and vigor has met with that understanding and support of the people themselves which is essential to victory,'" she said. "Given the ingredients of today's national environment, maybe, just maybe, we Americans are poised for a second 'Rendezvous With Destiny.'"
There were two more illustrious moments in her well-lived, fully examined life, including when Clinton called on her to lead the Commission on Immigration Reform in 1994. That same year, Jordan was honored with the Presidential Medal of Freedom.
Jan. 17, 1996, Jordan died of pneumonia, a complication of her battle with leukemia. "There was simply something about her that made you proud to be part of the country that produced her," recalled former Richards.
The cover of a biography of her life has Jordan draped in Old Glory, and a more appropriate apparel is not possible. She embodied the American creed. Her legacy abounds in so many splendid ways, particularly in her hometown, where a very successful elementary school bears her name. When the nation lists its national heroes, it would be unforgivably amiss if Jordan is not prominently enshrined, and if she isn't, even beyond the grave, her powerful voice will remind them.
Barbara Jordan was immensely quotable, and one that might be useful for our young readers declares: "I have faith in young people because I know the strongest emotions which prevail are those of love and caring and belief and tolerance."