Ebony Escapes! into August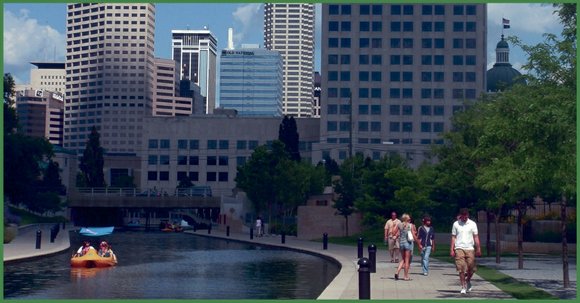 The heat is on, and so is the wealth of exciting, funky and fun events all across the nation. Here are just a few to add to your travel itineraries this summer. Enjoy!
ONGOING EVENTS Through Aug. 31
Harlem Week (Harlem, N.Y.)
Although running longer than a week, this annual event celebrates a wide array of events, highlights, music, family attractions and more that showcases the community's rich economic, political, cultural and artistic history—past and present. Celebrating its 40th anniversary this year, the more than 2 million visitors from New York and beyond will enjoy more than 100 events, including an outdoor festival; R&B, Latin, gospel and theater concerts; a fashion show; Senior Citizens Day; kid and family programs; economic development seminars; and a great deal more.
http://harlemweek.com
Through Nov. 15 From the Western Front and Beyond: The Writings of World War One (New York City)
Presented by the New York Society Library in honor of the 100th anniversary of World War I, From the Western Front and Beyond: The Writings of World War One offers a glimpse at "the Library's little-known but wide-ranging collection of books written between 1914 and 1918, most of which were acquired during the war and are still in circulation today," says the exhibition organizers. The exhibit encompasses works of poetry, memoirs, literary writings, fiction, propaganda and more, all providing unique first-hand insights into this tumultuous time in our world history.
212-288-6900, www.nysoclib.org/events/western-front-and-beyond-writings-world-war-one
Through May 15, 2015 "Kingdom of Gold: Photographs of Ghana" (Houston, Texas)
"Kingdom of Gold: Photographs of Ghana" is a vivid photography exhibit that documents the colorful celebration of the entailment of Asantehene Otomfuo Osei Tutu II as King of the Ashanti Kingdom as well as other historic places in several coastal towns in Ghana that hold great significance around the history of slavery.
713-526-1015, http://hmaac.org
CURRENT EVENTS Aug. 9-10 Long Beach Jazz Festival (Long Beach, Calif.)
Featuring some of the world's premier jazz and classic R&B artists, the Long Beach Jazz Festival is celebrating its 27th anniversary. Talent gracing the stage this year, set against a backdrop of a beautiful lagoon setting, includes headliners Tyrese and Lalah Hathaway, plus the amazing musical stylings of Ramsey Lewis, Hiroshima, Rachelle Ferrell, Al Jarreau, Najee, Will Downing, Rick Parma, Michael Lington and Ronnie Laws, a few is three.
562-424-0013, www.longbeachjazzfestival.com
Aug. 9 Bud Billiken Parade (Chicago, Ill.)
The annual Bud Billiken Parade is the largest of its kind in the nation, drawing some 50,000 participants, not to mention a million-plus spectators, to Chicago. Held in honor of the diminutive statue, the Bud Billiken—considered to be the protector of children—the parade and after-events are among the Windy City's favorite annual shindigs.
773-536-3710, www.budbillikenparade.com
Aug. 15-17 Edmonton's Labatt Blues Festival (Edmonton, Alberta, Canada)
Featured at the Heritage Amphitheatre along the scenic river valley in Hawrelak Park in Edmonton, Canada, the event is billed as Western Canada's largest blues festival. This year's regional and international talent includes Robert Cray, the Front Porch Roots Revue, Mississippi Heat, Dwayne Dopsie and the Zydeco Hellraisers, Fathead, David Maxwell and numerous other amazing artists. The festival also encompasses great food, dancing and a Labatt Beer Garden.