Harlem sends home native son Eddie Ellis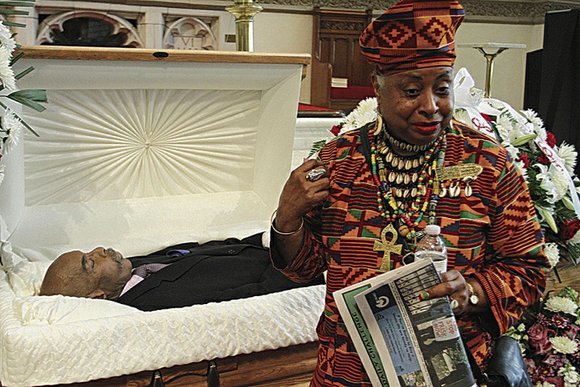 Many relatives, childhood friends and fellow activists jammed into Abyssinian Baptist Church last Thursday evening to display their love and bid farewell to one of Harlem's unsung progressive heroes. Much mention was made of the lifelong commitment of Eddie Benjamin Ellis Jr., who joined the ancestors July 24 at 72 years of age. His efforts to bring about social change within the penal system, as well as the community at large, were highlighted.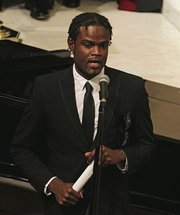 Several of his close comrades choked back tears as they reminisced over their fallen friend, who succumbed to cancer.
"Many of you know Eddie as a result of the remarkable work that he has done with prisons and incarcerated people," said WBAI radio host Bob Law, as he commented on the former political prisoner of war's lifelong commitment after his 1994 release from New York's prison industry. He then laid out some of Ellis' local, self-determining efforts that are not commonly known.
"Eddie Ellis' career, his story, didn't begin when he went to prison … Even before prison, Eddie Ellis was one of the burning bright lights in the liberation struggle in this country, he was one of the original Harlem Black Panthers," said Law.
Supporters contend that Ellis was a victim of the U.S. government's confusion-causing COINTELPRO program, which resulted in his 1969 murder arrest and subsequent conviction, 25-year sentence and incarceration.
They spoke about how he spent time during his two and a half decades behind bars and how he committed his life to helping others.
Fellow Black Panther Party alumni Al Pertilla reflected on his more than five-decade-long friendship with Ellis, as well as their camaraderie with other activists in the past and the divisive tactics they were up against. "Those who were there and involved knew Eddie, and so did the FBI."
George Prendez spoke about how Ellis inspired him to endure his bid while both men were in the belly of the beast and how Ellis positively utilized his past experiences to help others cope in similar situations. "He became the voice for the people that were formally incarcerated," said Prendez, before asking those in attendance to stand and deliver the Black power salute.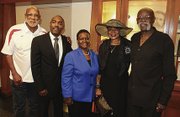 "Eddie did 25 years in prison, incarcerated, all the time thinking, strategizing, about what he would do [once he got out]," recalled friend Dr. Divine Pryor. "But Eddie didn't even do time … he used time very creatively, very scholarly."
David White, founding member of the original BPP and who also came of age in Harlem River Houses with Ellis, reflected on his friend. "He was the information director of the original BPP, a prolific writer and a revolutionary all-around good brother who will be missed. It will take some time before someone will fill that gap … his contributions, his struggle for liberation."
State Sen. Bill Perkins added: "Eddie was an exceptional thinker, he was a profound planner. He was one of a kind. As a human rights activist, Eddie was developing, educating and encouraging the next generation of leaders."