St. Lucia resort offers sweet deals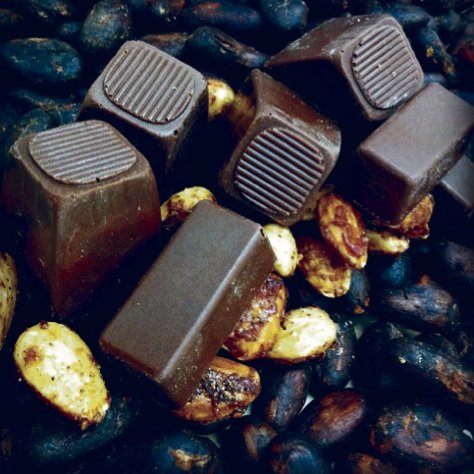 SOUFRIERE, St. Lucia (Aug. 7)—In celebration of Chocolate Heritage Month in St. Lucia, Anse Chastanet, one of the Caribbean's leading resorts, is offering two exceptional travel deals.
The luxury resort, which offers breathtaking views of St. Lucia's twin-peak Pitons mountains, has unveiled "Dan Dous: A Celebration of Chocolate at Anse Chastanet."
Available in standard, superior and beachside deluxe categories, guests who "Dan Dous" their reservation will receive a "chocolate welcome" culinary amenity and cocktail, a chocolate-infused one-hour spa treatment, a chocolate tasting of the resort's own organically grown, locally made chocolates and a visit to the resort's organic farm, Emerald Estate, in the Soufriere Hills.
The special "Dan Dous" package includes complimentary airport transfers and daily breakfast and dinner, offering guests superior luxury at exceptional value at one of the top-ranked hotels in the world. It can be added to Anse Chastanet's already attractive "fourth and seventh night free" promotion for a combined price starting at $1,163 per person for four nights in standard accommodations.
Guests must book before Aug. 31 for travel anytime between Aug. 5 and Oct. 31. For the ultimate immersion in all things chocolate, travelers can visit Anse Chastanet during its annual Discover Chocolate Festival, which runs Oct. 10—14.
Anse Chastanet has revitalized cocoa production on its 30-acre estate and now produces healthy yields of the cocoa bean to produce premium quality boutique chocolate products from the Emerald Estate.
"To the delight of our guests, a variety of decadent chocolate desserts and bars are available, as well as some special experiences, such as an invigorating cup of local cocoa tea and learning the secrets of chocolate production and its uses in our bakeries and kitchens," said resort owner and Executive Director Karolin Troubetzkoy.
As guests learn the basic techniques of making chocolate, tempering chocolate, creating fudge and making a personalized chocolate bar, "they take an awakening journey through the flavor palate of cocoa and the taste of an Emerald Estate Organic Chocolate bar," said Troubetzkoy.
For chocolate lovers, the best part of a stay at Anse Chastanet may be the opportunity to leave with a sweet souvenir of the experience. "Guests can take home what they make ... classes are hands-on, so guests are forewarned to be prepared to be covered with chocolate!"