MS113 getting their dancing feet ready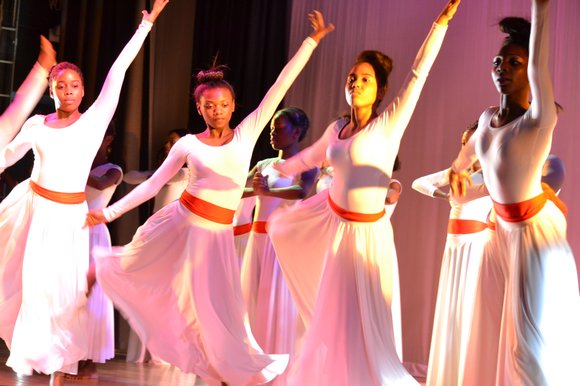 As Brooklyn junior high school M.S. 113–Ronald Edmonds Learning Center prepares to begin the new school year, students are getting excited over their great dance program. Ruth Sistair was the much-loved dance teacher who never gave up on her students. She taught her students the art of dance: to move rhythmically to music, typically following a set sequence of steps. She always said dance is art and helps express your emotions through styles such as hip-hop, ballet, African and modern. Dance is fun and creative.
RELC 113 has three sub-schools: the Academy of Performing Arts, the School of Fine Arts and Design and the Academy of Communication Arts, Technology and Sciences. These sub-schools are part of the curriculum and part of the grades. For example, if you do dance, you will get a grade in dance. In the APA, there is dance, vocal, instrumental and drama. The students all perform for the school twice, during Springfest and Winterfest. The last performance was May 30, and the dancers had their own show because Ms. Sistair's choreography is so spectacular. She has been at M.S. 113 for 30 years, but now she is retiring. So the last Springfest was a tribute to Ms. Sistair, with teachers performing a wonderful dance for her.