Opposition motion may force out government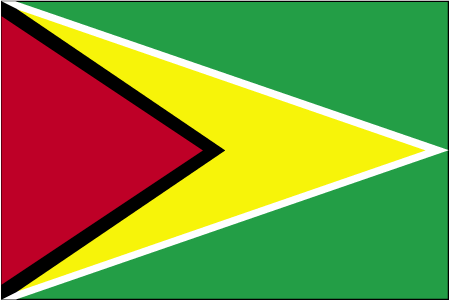 Last week, the two opposition parties in Guyana's Parliament announced plans to use their one-seat majority to vote for a no-confidence motion when Parliament returns from its annual break in October, to force the Indo-led People's Progressive Party from office, citing runaway corruption and the alleged economic rape of the country as key reasons.
Together, A Partnership for National Unity and the Alliance for Change control 33 of the 65 seats. They say they are so fed up with the level of corruption in the Caribbean trade bloc headquarter nation—including the sale of its timber, gold and other assets to bribe-offering Asian companies, those from China and India in particular—that the time has come to force the removal of the administration of President Donald Ramotar from office.
Constitutionally, Ramotar's five-year term should have him occupying the presidency until the end of 2016, but if every single opposition legislator turns up to vote after the summer recess, then authorities will be forced to dismiss the government, run the country on a caretaker basis and call elections within 90 days. The one-line motion indicating that Parliament has lost all confidence in the government was handed by the AFC to Assembly Clerk Sherlock Isaacs last week. Isaacs deemed the motion legal and is waiting for the next sitting.
The opposition, meanwhile, says that the country of 750,000 is being stripped of its natural resources by corrupt companies ferrying thousands of round logs to Asia and mining hundreds of thousands of tons of high-grade bauxite, while refusing to pay royalties and taxes, in collusion with a small cabal of rich Indo elites.
To avoid becoming the first administration to be kicked out of office by legislators, party officials such as General Security and Security Minister Clement Rohee have hinted at calling elections even before October to save the party from political and national indignity.
Writing in a local newspaper this week, columnist and academic Freddie Kissoon suggested that a loss by the People's Progressive Party after 22 years in power will have dire implications and consequences for its main players, many of whom could face jail time and international indictments for the inexplicable wealth they have accumulated since taking office, because of links to drug cartels and the underworld in general and bribes from foreign companies operating in the country.
"I strongly believe that both physically and mentally, the PPP will not survive the probe into its rule," said Kissoon. "There will be prosecutions, loss of enormous assets, steady migration and employment removals (e.g., special contracts). There will be free elections in the rice industry, thus obliterating the Rice Producers Association, a PPP front body. GAWU, the PPP union, will die a natural death."