Super Summer Fun: End of Summer Fun for Everyone
By Jennifer Stein | 8/14/2014, 11:16 a.m.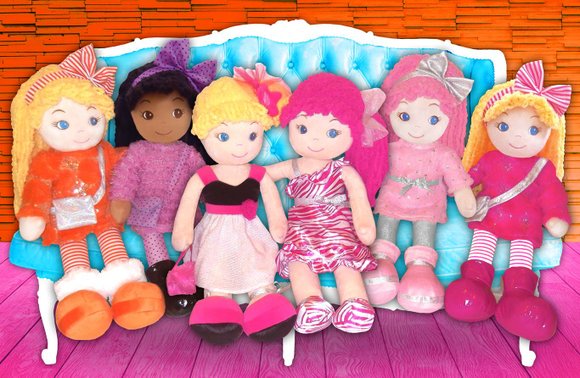 This summer is not over yet! You can still rock the beaches, play in the park and read on road trips! There are so many pleasurable and positive products on the market these days that will not only make the end of summer sunnier but also help consumers enjoy it even more.
For parents and students, getting ready for school has never been so cool! STEM (science, technology, engineering and math) creates a new play space that students and the public in general are going to be hearing more and more about. Combining the STEM principles within games and toys equals awesome activities and educational excitement. We have a new category this year on the Super Summer Fun product guide dedicated to STEM because of its growing popularity and the push from schools to integrate it into the lives of youth.
Children as young as 3 are learning through new "smart" products. Science, robotics, technology and engineering construction activities can all be combined or done in separate activities. The sky is the limit for creativity when it comes to parents planning summer STEM projects with all the new items that are flooding the market.
The hottest trends, the coolest toys and most marvelous makeup are all explored below to ensure consumers know their choices and can make the best decisions when picking new products. So while the weather is warm, think about enhancing life your life and heating up your home with some of the latest, most innovative, creative and "funtastic" items.
Consumers should look both online and in stores for the best prices. In addition, when purchasing, remember to look at the suggested age manufactures list on a product. There is a reason it is on the packaging. It may be because of small parts or because the product can harm a child if swallowed.
All prices below are approximate.
Lovable for little ones
Call and Chat Learning Phone 2-5 Vtech $12.99 Your children will learn letters, numbers and time while they play on this colorful, graphic-oriented, electronic, pretend cellphone.
4moms RockaRoo up to 25 pounds 4moms $159.99 This infant seat has a rocking horse motion, five-speed adjustability and is able to connect to an MP3 player.
Nickelodeon "Teenage Mutant Ninja Turtles" Pale Cultivator, Trowel, Gripping Gloves Combo Pack 3+ Midwest Gloves and Gear $16.99 Take this superset to the beach, park or playground for digging, raking or flower-planting fun. midwestglove.com
Snugabunny Cradle 'N Swing by Fisher-Price $139.99 With Smart Swing Technology, this Toys R Us exclusive has 16 songs, six speeds and an easy-to-wash seat cover.
Zing Air Zano Bow 4+ Zing $12.99 Blast the two zarts indoors or outside up to 30 feet and hit the positive-themed target. Zingtoys.com
Twinkling Firefly Frog 0+ Cloud∙B $34.95 The royal frog plays soothing sounds and has glowing lights in the tummy area. Kids will love their new extremely soft friend who can lull them to sleep. cloudb.com
Nickelodeon "Dora the Explorer" Singing Star Guitar 3+ Fisher-Price $19.99 With more than 20 tunes, phrases and sounds in Spanish and English, this pink and purple "Dora"-themed girls guitar keeps kids giggling and rocking out. service.fisher-price.com
Buggy Brites 3+ to play with (all ages for clip-on) Buggy Brites $12.99 Waterproof, BPA-, formaldehyde- and phthalate-free, this cool to the touch light-up glow caterpillar clips on to strollers to let people know a stroller is on the street at night. buggybrites.com
Nickelodeon "Paw Patrol" Chase's Cruiser 3+ Spin Master $11.88 This play set comes with a cool police car, Chase the Dog and emergency cones.
Treasure Trax, the All-in-One Scavenger Hunt Game 3+ USAopoly $19.95 Find your animal friends around the house while you learn letters, directions and words.