What you need to know about the Michael Brown case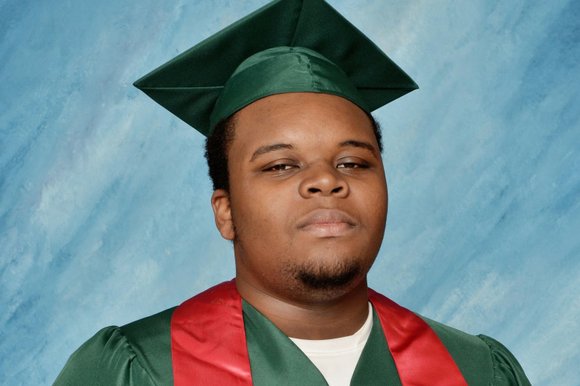 The world received information on how 18-year-old Michael Brown was killed by Officer Darren Wilson in Ferguson, Mo. An independent autopsy by the family reveals Brown was shot six times with one fatal shot to the head. An autopsy by the St. Louis County medical examiner's office reportedly reveals Brown was shot multiple times and that he had marijuana in his system. Protests continue in Ferguson with the National Guard now on the ground and a major demonstration scheduled for New York on Saturday. Here's what you need to know:
Brown could have survived
According to Dr. Michael Baden, a well-known forensic pathologist who is also the former Chief Medical Examiner for New York City, Brown was shot six times but the first five shots would not have killed him. A diagram from the autopsy shows Brown was shot mostly on his left side in the hand, arm, chest, lower neck, chin and eye. The independent autopsy showed no signs of a struggle. Baden was hired by the family and also performed autopsies on the shootings of Martin Luther King Jr. and John F. Kennedy.
National Guard on the ground in Ferguson
The Missouri National Guard is now on the streets of Ferguson at the order of Gov. Jay Nixon. According to a press release, police shot smoke canisters into a crowd of nearly 400 people Sunday night. Police in Ferguson say that a Molotov cocktail was thrown at officers and that shots were also fired at police. Concerns over Ferguson's use of military style policing in the aftermath of the Brown shooting still come into question. Many feel bringing in the National Guard could cause even more problems. Black Missouri State Highway Patrol Commander Capt. Ron Johnson is supervising security responsibilities in the city.
FBI questioning witnesses
FBI agents are in the area where Brown was killed by Officer Wilson interviewing witnesses. The agents are working together with attorneys from the Justice Department's Civil Rights Division and US Attorney's office and have already conducted several interviews of witnesses on the scene at the time of the shooting.
More journalists arrested
Three more journalists were arrested Sunday night during protests in Ferguson. Robert Klemko of Sports Illustrated, Chicago-based Financial Times reporter Neil Munshi and Rob Crilly, a foreign correspondent for the Telegraph were arrested while trying to get information while police were facing off with protesters.
No school in Ferguson
Due to what is going on in Ferguson, all classes in the Ferguson-Florissant School District have been canceled. School officials said they have concerns about children walking to school or waiting for buses on streets impacted by recent activity, debris on the roads that could impact transportation, and "continued disruption" affecting students and families in the area. School was scheduled to begin in Ferguson a week ago for the 12,000 students.
Meanwhile at the White House...
President Barack Obama and US Attorney General Eric Holder met Monday to discuss the situation in Ferguson upon Obama's return from vacation at Martha's Vineyard. Other officials in the meeting included White House deputy chief of staff Anita Breckenridge, White House counsel Neil Eggleston and Assistant to the President for Homeland Security and Counterterrorism Lisa Monaco. Holder is reportedly ordering a third federal autopsy and will be in Ferguson on Wednesday.
March scheduled for city on Saturday
The Rev. Al Sharpton's National Action Network is holding the "We Will Not Go Back" march on Saturday in Staten Island for Brown and Eric Garner. The "Justice Caravan" of buses will leave from Brooklyn and and New Jersey at 9 AM. Marchers will line up at 11 AM Bay and Victory Streets and march to the Staten Island District Attorney's Office at 130 Stuyvesant Place in Staten Island. Marchers will proceed to the cross streets of Richmond Terrace and Hamilton Avenue for the rally. The NAACP, UFT and 1199 SEIU are also involved. Information about the march and directions can be found at nationalactionnetwork.net