'Can you achieve your goals? Yes or yes!'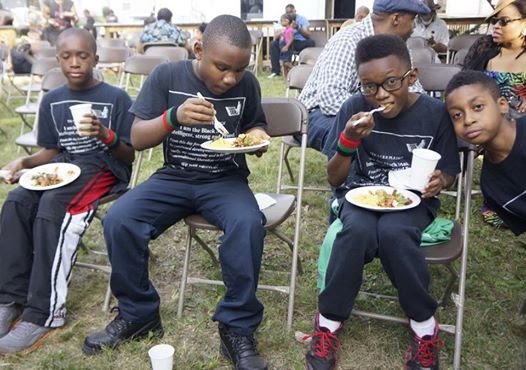 The very first words that I heard from Broadway star, theatrical producer and stage director Luis Salgado were aimed at a group of sweaty kids, stuffed like happy sardines inside a smelly rehearsal studio. "Can you achieve your life's goals?" Salgado shouted, bouncing around the Broadway space like a live firecracker. "Can you make your dreams come true? Yes or yes!"
The question, poignantly constructed around the subject of achieving growth and putting faith in action, in his creative mind, only had one answer: yes or yes!
Yes.
Salgado, a recent Harlem resident and first-time father, is one of my creative inspirations. And I'm tickled "the full color of the rainbow" to add that we're becoming creative friends.
Four years ago, when I stumbled into that crammed rehearsal space, I didn't realize that I would leave with a vigor and a new mantra: "yes or yes!" The brainchild and force behind the assembly was Salgado's "Dare to Go Beyond" Children's Performing Arts Camp, which just completed its seventh year.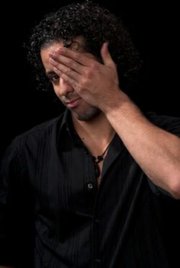 Presented by Salgado's R.Evolucion Latina, an organization affiliated with Broadway Cares, the camp's mission is to empower the artistic community and inspire growth within the Latino community through educational programs, productions and partnerships.
The news about the closing of the musical "Rocky," in which Salgado appears, is sad news for many, but as that curtain drops, the world premiere of "Song of Solomon," which Salgado is directing, rises.
Created by Andrew Beall and Neil Van Leeuwen, "Song of Solomon" is a tragic, epic romance based on the biblical "Song of Songs." Set in ancient Israel, the musical follows the secret romance between King Solomon and a brilliant young vineyard girl, Almah, who inspires the most famous love poetry of all time. The stakes are Solomon's life, the woman he loves and the fate of Israel.
"It's a great challenge," said Salgado. "This show is an epic music journey from beginning to end, and as part of the festival, we are challenged to take away over an hour of the script and still allow the audience to experience the deep catharsis that these great writers are seeking. I am thrilled to be collaborating with such a smart group of creative minds who are very passionate about these piece."
This will be his directing debut for the Thespis Theater Festival. Salgado's other directing credits include successful shows in Peru such as "Candela Fuerza y Pasion" and "Aniversario Sin Cuenta." He made his directorial debut in New York City with the family musical "Amigo Duende."
"Song of Solomon" will be performed at the Actor's Temple, 339 W. 47th St., Tuesday, Aug. 26 at 9 p.m., Friday, Aug. 29 at 9 p.m. and Sunday, Aug. 31 at 4:30 p.m.
The cast includes Evan McCormack, Ann McCormack, Danicah Waldo, Casey Manning, Levin Valayil, Jonathan D. Morales, Rocio Lopez, Shannen Rae and Alessandra Baldacchino in leading roles, as well as key ensemble members Lindsay Bayer, Anthony Logan Cole, Aaron Dalla Villa, Dylna C. Digel, Tim Fitzsimons, Leslie Kyle Hudson, Andrea Nevil, Jennifer O'Neill, Tony Paterniti, Hannah Rable, Megan Tischhauser and Greg Uliasz.
For more information, visit www.salgadoproductions.com. For tickets, www.brownpapertickets.com/event/782981.