Opponents rally against bill designed to keep Hindu government in power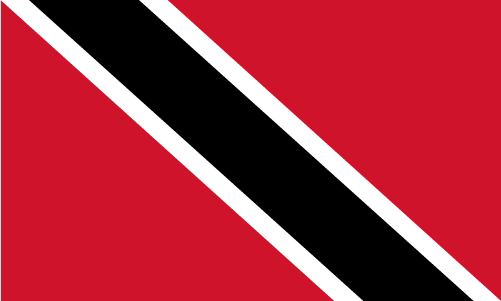 The Trinidad Senate is set to debate a controversial bill this week that the Lower House has already passed, which some say is designed to ensure that the Indo-led People's Partnership maintains power at general elections due by the last quarter of next year.
Last week, the administration of Prime Minister Kamla Persad-Bissessar used its numerical majority to both rush through and approve a constitutional amendment bill that will force the electorate to vote again in a runoff if a constituency candidate fails to win at least 50 percent of the district vote. Many candidates usually win with much less than 50 percent.
Critics like former National Security Minister Austin Jack Warner, who is now leader of his own Independent Liberal Party with a single parliamentary seat, say the bill is less than covertly designed to wipe out at least two active smaller parties and make any and all elections a straight fight between the PP and the Afro-dominated People's National Movement.
The PNM is widely believed to be on course to win the next general elections, and it is clear that the PP is moving to learn from the lessons of at least two recent polls when they blamed smaller parties like the ILP and the Congress of the People for splitting the votes, leading to stinging losses in contests with multiple parties. The 50-percent-plus-one vote will ensure that smaller parties have no chance, argues Warner and others.
As the senate prepares to debate the bill, former Attorney General Ramesh Maharaj and the PNM have both publicly indicated plans to approach the courts for a ruling on the constitutionality of the bill, suggesting that the government is openly moving to ensure other parties are wiped out from contesting.
They also say that the life of a government could be extended for months while preparations are made for runoffs, and if any of the contests again fails to win more than 50 percent, this could lead to further delays and benefit the incumbent.
Since coming to power in 2010, the government has lost all four district elections it has contested to the opposition, a traditional sign in Trinidad that the electorate is ready for change, given widespread denunciations of rampant corruption, misdeeds that have led to the firing of at least 11 cabinet ministers and the cushiest jobs and contracts being handed out to Indo friends and families of the administration.
Since the recent Lower House vote, pundits and umbrella groups, such as the Law Association, have lined up to hurl criticism at it, urging for it to be either scrapped or delayed for wider consultations.
Cabinet Minister Roodal Moonilal argued as the workweek began that while authorities acknowledge public calls for greater dialogue, the bill definitely will be debated, as he noted that "there are different calls being made, including the PNM's call, to try and scare people. Those we won't accept. But we do accept calls for more dialogue, and that is what will take place. Those calling for delays can also make recommendations on the bill. Government is open-minded on valid recommendations and suggestions."