'Sisterhood of Hip-Hop' debuts as Oxygen's top show of 2014
By JORDANNAH ELIZABETH | 8/21/2014, 5:47 p.m.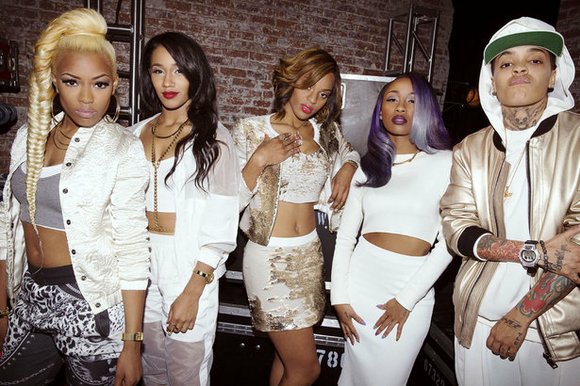 Rapper TI's new reality television show, "Sisterhood of Hip-Hop" turned out to be incredibly successful at its debut Aug. 12 on the cable television channel Oxygen. Young hip-hop up-and-comers Diamond, Bia, Nyemiah Supreme, Brianna Perry and Siya allow cameras to follow them on their journeys through the music industry.
The show's first airing has been hailed as the most watched television series on the Oxygen network in 2014. TV by the Numbers shared that the show attracted 811,000 viewers. This is a historical and revolutionary step for women of color on television.
​The rappers on the show are not just women from the inner city who had to fight their way to the top. The show explores women of different backgrounds, experiences and sexual orientations. Siya, one of the show's artists, has proclaimed herself to be the first lesbian rapper who is completely out of the closet, and viewers are privy to candid moments between her and her girlfriend. Brianna Perry is finishing her college education, while balancing a major label career. The show can be considered empowering to young women who hope to become successful in the music industry, as it shows a myriad of different women who are working hard and who are incurably professional. Major hip-hop hitters such as Rick Ross, Pharrell Williams, Eve and Irv Gotti make cameos.
You should certainly tune into this show. It is not your average reality TV show, but one in which the women are portrayed with depth and empathy.