Super Summer Fun: End of Summer Fun for Everyone (Part 2)
Jennifer Stein | 8/21/2014, 1:03 p.m.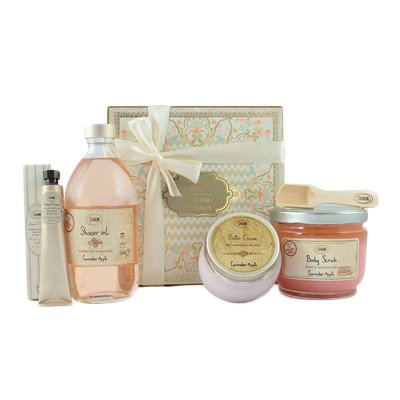 Funky Finds
CEEJER 6+ FoneFace $12.99 The stretch-fit material of this glow-in-the-dark, bold-eyed, funky, shock-resistant phone cover is squishy and neat. The flashing LED lights give it definite character! foneface.com
LASHEZ by CAO Cosmetics $26 Pick from a number of original paper lashes with themes likes ornate skulls! caocosmeticsusa.com
The Make Up Bullet HiDef Cosmetic Finger Sponge $14.99 Hypo-allergenic, latex-free, washable and reusable, this sponge fits on your finger for maximum makeup control application, strategic smudging and easy blending. The MakeupBullet.com
"Hairie" FuzzBies 3+ Imperial Toy LLC This funny furry-faced ball can be thrown, hugged, loved or played with it. imperialtoy.com
Path of Life bracelet by Alex and Ani (+) Energy $36 Made in the USA with love from recycled material, this charm bracelet represents strength, motivation and knowledge.
Noki Diva Washing-Up Sponge by Paladone Products Ltd $4.00 This adult novelty gift looks like a diva in a dress with an Afro. The Afro-sponge is great for the kitchen and gets one giggling as you do the dishes.
Neet Sleeve Wire Organizer by NEET PRODUCTS $12 Zip your cords for electronics into the sleeve so they don't tangle up. You can wear them as a bracelet or just use it as a cellphone stand!
Action Fit by Philips $29.99 Kevlar reinforced cable, sweat resistant and ultralight, these earbuds are made for active living.
Fantastic for Face
Full Coverage Creme Foundation by black/Up Paris $42 Oil- and fragrance-free, this Italian-made, lightweight base works wonders to make skin look flawless and create a fabulous foundation to add additional products.
Perfect Face Perfect Blend Foundation by Ashunta Sheriff $45 The double-ended and dual color foundation stick helps contour, hide blemishes and "set the foundation" for a flawless face.
Gleam Radiant Dust by Melanie Mills $59 With a super selection of colors like Light Gold, Rose Gold, Bronze Gold and Deep Gold, makeup enthusiasts can use their dust on cheeks as well as eyelids to make them sparkle.
Pinpoint Micro Tip Liquid Eyeliner by Senna $20 Glide your eyeliner on with absolute control like a pen, creating fine or wide lines. sennacosmetics.com
Creme to Powder Foundation by black/Up Paris $32.50 Oil-, paraben- and fragrance-free, this light and silky foundation offers top coverage with a natural look. The compact makes it easy to apply anywhere. blackup.com
In Your Face Kits: Crucial Neutrals and Vicious Violet by Obsessive Compulsive Cosmetics $67 The 100-percent vegan kits contain a lip tar, lip brush cosmetic color pencil and creme color concentrate. Add an infusion of color to your whole face with these creamy compact kits or use the products individually. occmakeup.com
Invisible Finish Powerless Powder with Astaxanthin by Eve Pearl $39 Shine reducing, universal shaded, skin balancing and pore reducing, this compact compact with creme powder keeps you looking cool even on hot days. evepearl.com
3D Pyramid Egyptian Clay Bronzer by OFRA $39.95 Four colors can be blended to give you a sun-kissed look or use to contour. ofracosmetics.com
Powder Sublime by black/Up Paris $35.50 This silky smooth powder adds a glow to your look and takes away excess shine.
Lush Lips
Lip Wax by Mario Badescu Skin Care $5 Repair and heal damaged lips with this vitamin C-infused conditioner. Mariobadescu.com
Two-in-one Lip Pencil jumbo/Up by black/Up Paris $19.50 Made in Germany, these plump lip pencils give powerful color that can be used to line or as pure lip color.
Lip Radiance (Naked) by Melanie Mills $24 Go naked this summer with this sheer color that adds brightness and sheen. gleambtmelaniemills.com
Hope and Grace lipgloss by Alcone $18 With a blinged out applicator and mirror on the side for easy use, these colorful summer berry glosses capture the season's spirit! They also smell delicious! AlconeAtHome.com
Stained Gloss by Obsessive Compulsive Cosmetics $18 Vegan and with colors like Hedonist and Nomad, these great glosses come with handy lip brushes and are highly pigmented for long wear.
Lip Lacquer by black/Up Paris $22.50 Made in Italy, these lush lacquers come in colors ranging from the perfect pink to the most beautiful brown.
Day 2 Night Plumas Long Lasting Liquid Lipstick by Ofra $14.92 Add some sparkle to your lips with this "berry nice" colored and long-lasting liquid lipstick!
Lotions and Potions
Fruit and Vitamin Hand Cream SPF 10 by Mario Badescu Skincare $10 For all skin types, this easily absorbed hand cream contains vitamins A and D, alpha hydroxyl acid, salic acid and collagen to nourish damaged skin.
Hydro-Plumping Retexturizing Serum by Kiehl's $58 Say goodbye to warped summer skin and nurture it with this serious serum.
Pearl FX HD Primer Moisturizer by Eve Pearl $34 Hydrate, revive and prep skin before applying makeup with this primer so that you can have an all-day fresh look.
Perfect Matifying Primer by black/ Up Paris $43 To keep your flawless finish for hours, try this long-lasting primer. It goes on like silk.
The Makeup Primer Spray by Skindinavia $49 Oil- and paraben-free, this unique primer in mist form helps hold makeup throughout the day.