Aging healthy in Harlem
8/28/2014, 12:49 p.m.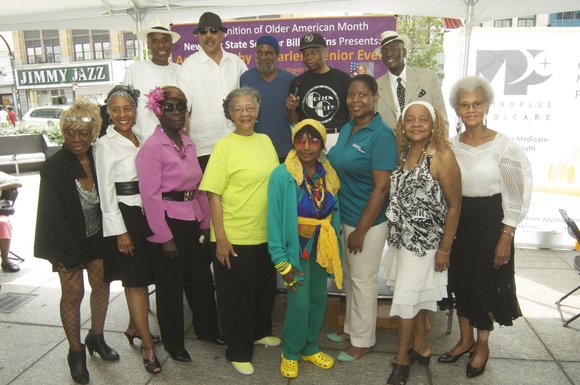 The Second Annual Senior Citizen Health/Vanity Day, a free community festival with fun, food and facts for seniors, was held on the Harlem State Office Building outdoor plaza. The event sponsors were NY State Senator Bill Perkins and MetroPlus Health Plan. Entertainment included a poetry selection, a soul line dance party and a swing dance selection. Food was donated by Sylvia's, Melba's, Red Rooster, Freda's Caribbean & Soul Cuisine, Lenox Sapphire, Chocolat, Gran Piatto D'oro, Sarku Japan, Spoon Bread, Fishers of Men and Applebee's.