Anti-Sharpton police speak out
Herb Boyd | 8/28/2014, 11:16 a.m.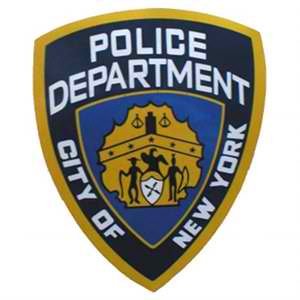 In a full-page ad in Tuesday's New York Times, the Sergeants Benevolent Association of the NYPD published an open letter to the chairperson of the Democratic National Convention. The letter, signed by Edward D. Mullins, president of the SBA, begins with an admonition of Mayor de Blasio and his desire to host the 2016 DNC at Barclays Center in Brooklyn.
Because of what he perceives as a rise in degradation in the streets of the city, "I cannot join the mayor's call for the DNC to come to Brooklyn." He further notes that "shootings have increased by 13 percent citywide since last year." Of course, he fails to relate that many of those shootings were by men in blue.
But the concern about safety and the so-called rise in crime to keep the convention from Brooklyn is a red herring. Mullins really has a bigger fish to fry, the Rev. Al Sharpton, and others who have raised their voices against police brutality and their officers' violation of NYPD policy.
When Mullins writes that "the mayor has provided a public platform to the loudest of the city's anti-safety agitators, instead of giving voice to the millions of New Yorkers who want to live and work in safety," one doesn't have to be a rocket scientist to figure out who he's talking about. And just in case you are still puzzled, he adds, "Why would [the mayor] kowtow to demagogues who push a political agenda? Does he really believe people in the city care more about politics than quality of life?"
Even more to the point, toward the end of the letter, Mullins declares, "It is no time for ambitious local politicians and political 'wannabees' who ignore public safety to bask in the spotlight of a national event made possible by the sweat and hard work of law enforcement, only to throw the city's police officers under the bus."
Without saying his name, Mullins is obviously making reference to Sharpton, and to some extent, the reverend may have anticipated such a veiled diatribe after his appearance weeks ago with the mayor and Police Commissioner William Bratton.
He certainly seemed to be mindful of this future ad hominem attack during his remarks at the march and rally last Saturday on Staten Island and his demand for justice in the killing of Eric Garner and Monday in Ferguson, Mo., where he spoke at the funeral services for Michael Brown, who was shot and killed by a police officer Aug. 9.
"We are not against police," Sharpton told protesters during the rally at the end of the march. "Most police do their jobs, but those who break the law must be held accountable, just like anyone else.
"Don't act like we are here against police," he added. "We are for police. But let me tell you something. If you have a bag of apples, and there's a rotten apple in the bag, the only way to protect the good apples is to take the rotten apple out. If you don't take the rotten apple out, it's gonna rot out all the other apples. We come to do the NYPD a favor. We come to help you with the rotten apple."