Brooklyn Celebrates Michael Jackson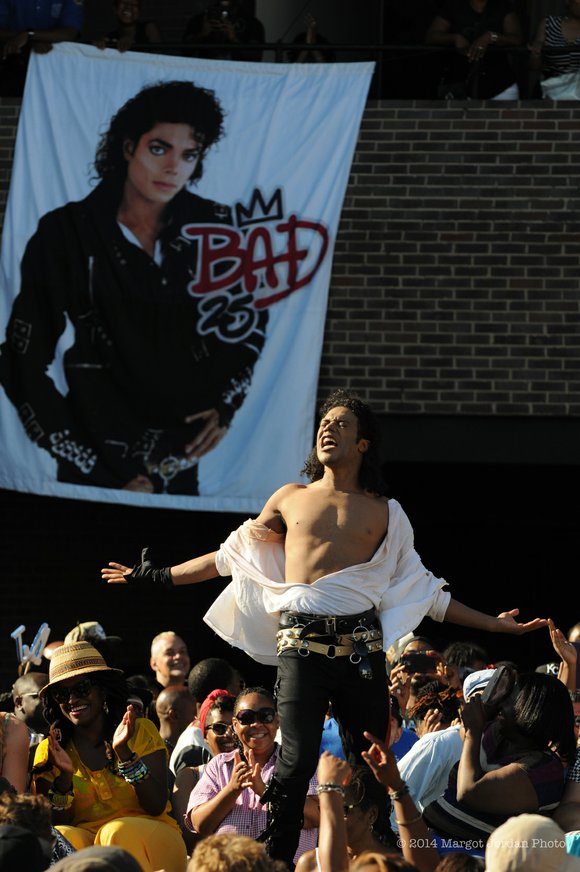 On a bright and sunny Sunday, Aug. 24, filmmaker Spike Lee brought his "Brooklyn Loves Michael Jackson" celebration back to "Da People's Republic of Brooklyn." From noon to 6 p.m., in the beautifully refurbished Bed-Stuy Restoration Plaza, Lee hosted "the ultimate FREE Michael Jackson outdoor dance party!" with six hours of nonstop Michael by DJ Spinna. Thousands of fans came out, many dressed up like MJ.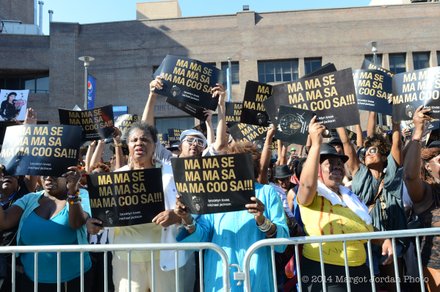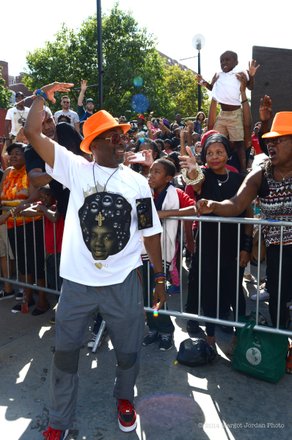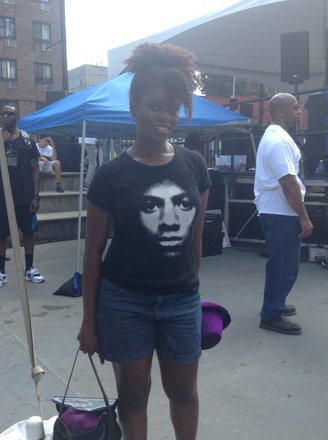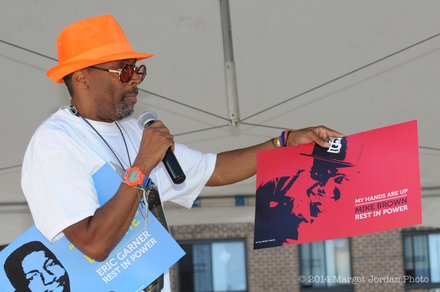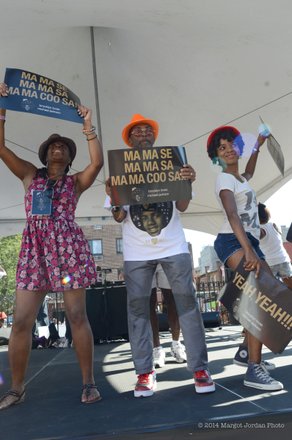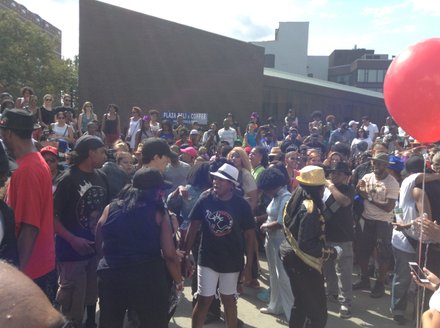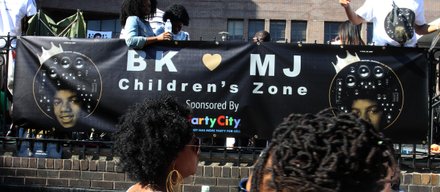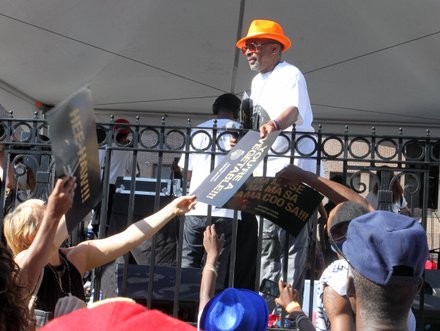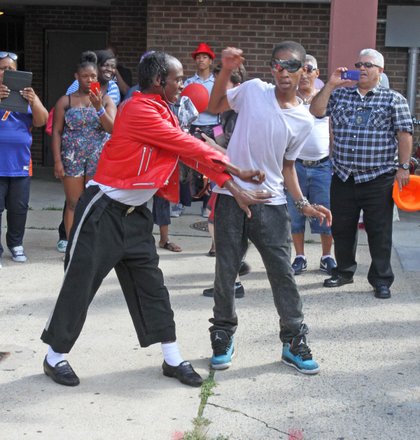 Growing up, Lee always looked up to the late pop star. He loved the way MJ sounded and dressed. When Lee eventually started to work with him, he enjoyed every minute of it. One of his famous MJ collaborations was in 1996, when he directed the "They Don't Care About Us" music video in Brazil. Lee directed the "This Is It" video in 2009 and the "Bad25" documentary in 2012.
This past weekend, MJ would have turned 56. Lee continued to show his support for MJ by organizing the dance party at Bed-Stuy Restoration Plaza. This annual event started in August 2009 at Prospect Park, with a break in 2011 because of Hurricane Irene.
As well as a celebrating MJ's massive musical contributions, Lee gave out posters of police shooting victims Michael Brown and Ezell Ford and police choking victim Eric Garner. Singing "They don't really care about us," people held up MJ's "Make a Change" poster.