Free agency and Curt Flood
Amsterdam News in the Classroom
Herb Boyd | 8/28/2014, 9:59 a.m.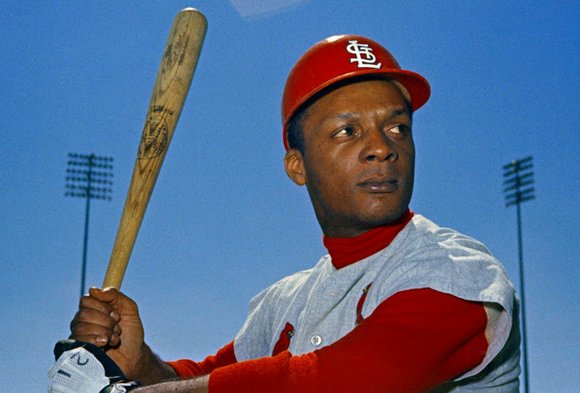 Not since Gabrielle Douglas won the all-around Olympic Gold Medal in 2012 has a Black girl captured the media like Mo'ne Davis. Her recent exploits in the Little League World Series were so remarkable that she ended up on the cover of Sports Illustrated. Much of her success as a pitcher is the result of mentoring and teaching by Steve Bandura.
Along with the baseball skills he imparts to his young players, he requires them to read about Jackie Robinson and what he meant to the sport and to civil rights. Bandura might also add a session or two about Curt Flood.
Nowadays, Flood is not a household name, but there was a time when he commanded as much media coverage as Douglas and Davis when he bucked a long-standing rule in Major League Baseball—he challenged being swapped from his team, the St. Louis Cardinals, to another team.
In 1969, at the end of the season, Flood was part of a major trade between the Cardinals and the Philadelphia Phillies, a trade including Cardinal catcher and future broadcaster Tim McCarver for Dick Allen, the most notable Philly. All the players involved in the trade were ready to go, except Flood. Not only did he balk at the trade, he decided to sue the Major Leagues.
Until Flood's action, baseball players were bound by a reserve clause that tied them to a team for life. They were chattel property and, like Dred Scott, had no rights their owners had to respect. But Flood acted like a runaway slave, refusing to go along with a contract that limited what he charged was a breach of his inalienable rights. And despite earning $90,000 a year, he still believed he was nothing more than chattel.
Activities
Find out more: From a visual perspective, Curt Flood's story is wonderfully told through an HBO documentary, and in Ken Burns' documentary "Baseball," Flood is singled out for his defiant stance against Major League Baseball.
Discussion: To what extent was Flood right about comparing baseball players during his career to slaves? What comparison can be made?
Place in Context: Flood was active during a period when the Civil Rights Movement was seen nightly on the evening news. Even so, very few African-American athletes felt compelled to get involved. What may have been the reason for that?
In his letter to Commissioner Bowie Kuhn, Flood wrote, "I do not regard myself as a piece of property to be bought or sold." It was a hard line, but Kuhn was not moved to change the situation, nor did Flood receive any support from any of the current players, Black or white. However, two former greats, Jackie Robinson and Hank Greenberg, stood by him.
This wasn't the first time a player had challenged the so-called reserve clause, but they were stifled because baseball, since a Supreme Court decision in 1921, existed free of the anti-trust laws. Flood had the cooperation and support of Marvin Miller, the founder and executive director of the Players' Union and was willing to risk his career on what could be a no-win mission. Even if he was able to pull off a victory, it would be a damaging one and make him a non-person in the Major Leagues.