Imhotep's Guide to Black Events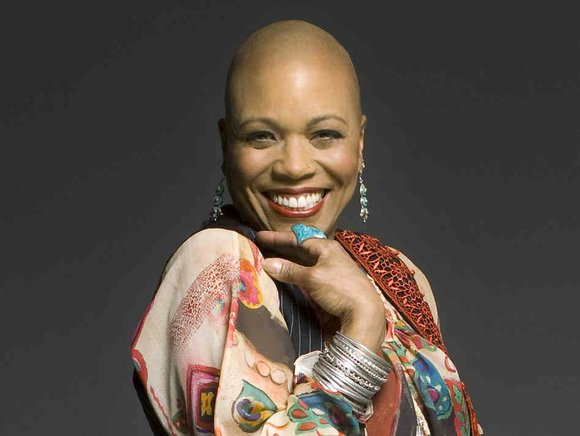 Greetings! After a busy weekend, including the end of GBE "Celebrate Harlem Month 2014," I am sending out my deepest appreciation to Lloyd Williams and Voza Rivers of the Greater Harlem Chamber of Commerce upon receiving the 2014 History & Culture Award from Harlem Week, celebrating its 40th anniversary. This marks my 50th anniversary as a licensed broadcaster in New York, going back to my days as a 14-year-old apprentice under broadcaster-educator the late Hank Cameron of WUFO in Buffalo, N.Y., who discovered me.
The GHCC award falls on the same timeline of the 50th anniversary of the Civil Rights Movement, celebrated this past weekend. My congratulations to the other awardees, including the ever brilliant Bobbi Humphey.
I will be celebrating 50 years on the air in New York in 2016 and 50 years of the GBE in New York City in 2019, God willing.
We also give thanks for the GHCC donation to my son Khamit Byrd's medical fund. As Duke Ellington would say to Harlem, "We love you madly."
THEATER
"Motown: The Musical," with book by Berry Gordy Jr., is now playing at the Lunt-Fontanne Theatre, 205 W. 46th St., between Eighth Avenue and Broadway. For tickets, visit ticketmaster.com or motownthemusical.com.
"Kinky Boots," featuring 2013 Tony Award winner Billy Porter, is at the Al Hirschfield Theatre, 302 W. 45th St. For more information, call 866-276-4887 or visit broadway.com/shows/kinky-boots.
"Aladdin," featuring Tony Award winner James Monroe Igleheart as the uniquely modern Genie, is playing now at the New Amsterdam Theatre, located at 214 W. 42nd St. Visitbroadway.com.
"The Lion King" has smashed records, evolving into the highest grossing Broadway show of all time. It features a visually stunning yet realistic and thrilling landscape, with actors dressed as wild animals and encompassing their characters in spectacular, goosebump-giving performances that keep audiences coming back time and again. The show takes place at the Miniskoff Theatre, 1515 Broadway. Call 212-869-0550 or visit miniskofftheatre.com.
MUSIC
"Smooth Cruises" sails into a new night with Boney James Thursday, Aug. 28. Boarding begins at 5:30 p.m. and 9 p.m. The "Hornblower Infinity" departs from Pier 40, located at Houston Street and West Side Highway. Visit marqueeconcerts.com.
Funkmaster Larry Graham, legendary bassist of Sly and the Family Stone, is back at B.B. King Blues Club Thursday, Aug. 29 at 8 p.m. Call 212-997-4144 or visit bbkings blues.com.
The Blue Note presents the brilliant Dee Dee Bridgewater Friday, Aug. 29 through Sunday, Aug. 31. Coming soon: master drummer Billy Cobham and the Spectrum 40, Sept. 2-7. The Blue Note is located at 131 W. Third St. Call 212-475-8592 or visit bluenotejazz.com.
The West Indian American Day 0Carnival Association invites you to celebrate the culture and heritage of the Caribbean at the West Indian Labor Day Parade. Come ready to party and experience all the parade has to offer, including "Caribbean Woodstock," "BrassFest," "Steel Band Panorama" and much more! Bring the kids and enjoy the "School Youth Fest" and participate in the "Junior Carnival."
Dahved Levy of WB LS-FM will be on the "Road March" with the Sesame Flyers Monday, Sept. 1, rolling down Eastern Parkway in Brooklyn. Enjoy the spectacular costumes and the heart throbbing music, Caribbean food and much more. Saturday, Aug. 28-Monday through Monday, Sept 1. For more information, visit wiadcacarnival.org.