Music mogul Suge Knight shot at VMAs
Jordannah Elizabeth | 8/28/2014, 1:36 p.m.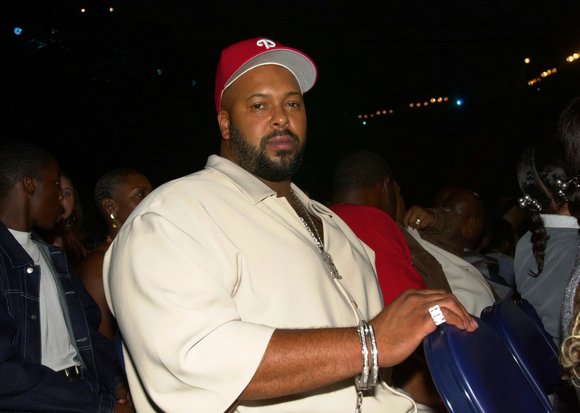 Marion "Suge" Knight, the founder and president of the controversial and now defunct record label Death Row Records, whose roster supported artists such as Tupac (2Pac) Shakur, Snoop Dogg and Dr. Dre, was shot in a West Hollywood nightclub in Los Angeles at an MTV VMA party. The party was hosted by R&B musician and performer Chris Brown.
Knight, 49, was shot at the 1OAK nightclub at approximately 1:30 a.m. Sheriff's Lt. John Corina told The Los Angeles Times that a lone gunman walked up to Knight and shot him twice. He said there was no altercation or words exchanged, and the whole episode was caught on camera. "We believe it was a crime of opportunity," Corina said.
Law enforcement sources said a preliminary investigation suggests that the shooting is probably connected to gang rivalries and Knight's connections with Compton's Bloods gang. They said several known members of the Bloods gang were present at the party.
Mayor John D'Amico has issued a statement. "This was just a regular night of fun on the Sunset Strip, and it was disrupted by criminals," D'Amico said. "Hopefully the Sheriff's Department will find out who the person or persons were and prosecute them to the full extent of the law." Two other victims were also shot.
"BET News" reported that Knight's family issued a statement in response to the nightclub shooting that put the Death Row co-founder in the hospital early Sunday morning. "The family of Suge Knight ask that you keep Suge in your prayers and to stray away from the negativity portrayed by the media," the statement reads. "Suge is currently resting and has lost a lot of blood—he's human. He's done a lot of things for the community and the culture as a whole, so we ask that you respect that."
This violent crime seems to come off as a cyclical story in the life of Knight. He was in the passenger seat of the car when the late rapper Shukur was killed and has been said to have serious affiliations with gangs in Los Angeles.
After being shot, Knight managed to walk of out the club and was helped into a sheriff's squad car.
With Knight's long history of violence in the music industry, his fate seems to still be connected with gun violence and the intense and murderous lyrics that were popular in "gangsta rap."