Newark leaders criticize Newark schools open enrollment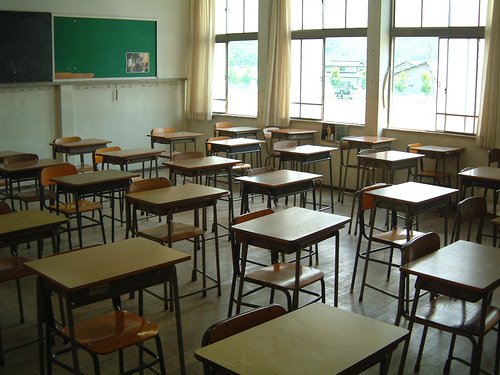 Once again, a cloud of controversy hovers over Newark's public school system after hundreds of parents waited for hours trying to register their children for school last week. More than 600 parents turned out at the registration center, with many waiting hours and others never even making it through the front door, leaving many children with no school to attend.
The "One Newark" plan seeks to improve education in the struggling school district that has been under state control since 1995, following years of mismanagement, low test scores and disintegrating infrastructure in the city where the median household income is less than half the state's average.
Newark community leaders criticized the open enrollment system. State Sen. Ronald Rice issued another call for a state investigation into Superintendent Cami Anderson's handling of the district. He says the One Newark plan lacks community involvement and transparency and disproportionately affects students of color. "Newark students are preparing to begin another school year and, unfortunately, the questionable handling of numerous matters concerning the district has yet to be addressed," stated Rice.
Anderson has since apologized for the inconvenience. "Despite operational challenges, we were able to successfully serve approximately 50 percent of the families who arrived yesterday and made arrangements to open early today and Saturday to serve the rest as quickly as possible," she stated.
"The number of families requesting new school placements is indicative of what we already know to be true—that family demand for quality school options far exceeds the number of quality seats we have available today," she added.  
Both Mayor Ras Baraka and Anderson say they will meet for the first time next week to discuss the One Newark plan.