Radio 103.9 appoints renowned civil rights activist as community affairs director
8/28/2014, 12:38 p.m.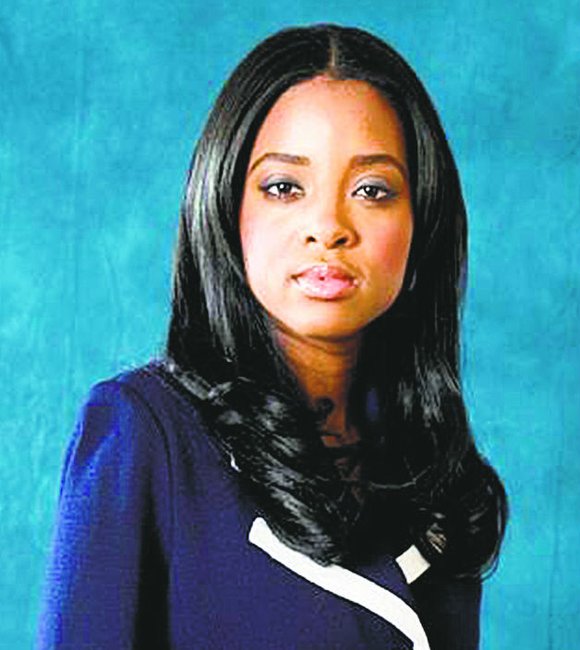 Cumulus announced that nationally renowned civil rights activist Tamika D. Mallory has been appointed community affairs director for New York City's newest R&B station, Radio 103.9, "New York's Best Mix of R&B." Radio 103.9 officially launched last month after following a star-studded event at the world famous restaurant Sylvia's in the heart of Harlem. The station reaches listeners across the New York metropolitan area, including 80 percent of the region's African-American population.
By working with the station's local management and on-air hosts, as well as nationally syndicated programs such as "The Tom Joyner Morning Show" and "The D.L. Hughley Show," Mallory will help deepen Radio 103.9's relationship with local listeners and continue to connect the station with the community the station serves through a series of citywide community service-oriented programs and events. 
Valerie B. Jarrett, senior advisor to President Barack Obama, has cited Mallory as a "leader of tomorrow" for her work as executive director of the Rev. Al Sharpton's National Action Network. She will continue to serve as president and CEO of her strategic planning firm, Mallory Consulting.
"I am proud to be working with somebody like Tamika Mallory, who is so respected and involved with the community. I look forward to her positive influence on our station, community and Cumulus as a whole," said Vice President and Market Manager Kim Bryant.
Radio 103.9 & 77 WABC General Sales Manager Jonathan A. Mason Sr. said, "I had the opportunity to work with Tamika during her tenure with the National Action Network. I was impressed by her dedication to uplifting the communities we serve. Her passion and enthusiasm are contagious. We are blessed to have her as a member of the Radio 103.9 team."
Mallory said: "It feels great to be a part of the Radio 103.9 family. Radio has played a critical role in my activism over the years, and joining the Radio 103.9 team is an amazing extension of that. As the community affairs director, I have been given a tremendous opportunity to connect the station directly with its audience and to help highlight positive activities happening within our community. My job is to help people find the resources and tools they need in order to be successful, something to which my entire career has been dedicated."